Back To Previous Page
When Day Becomes Night - Total Solar Eclipse
Published: September 21, 2016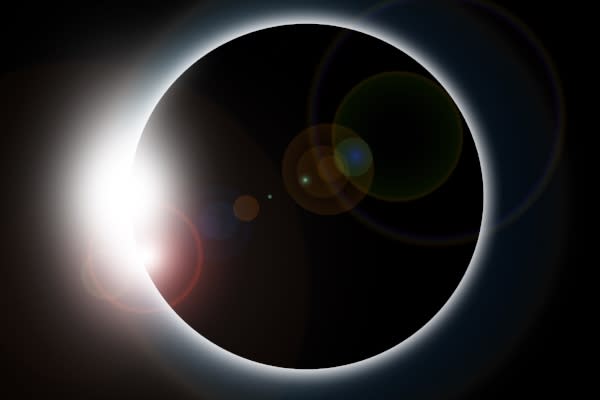 When the morning sky goes dark for two minutes on August 21, 2017, where are you going to be?
No, cowering under your bed is not the correct answer!
Viewing a total solar eclipse, when the moon completely covers up the sun, is a bucket list wonder to witness. It is one of those cosmically grand moments when we stand in awe of the universe, humbly aware that we are just a speck. You don't want to miss it – you'll want to tell about, tweet it, share it and so forth. The last time this happened in Oregon it was the 70s.
Astronomers all over the world are planning for the eclipse right now – and many are pinpointing Oregon as their viewing destination. This is because Oregon will be the first state to experience this particular eclipse and, during August, Oregon typically offers clear skies. As you can imagine, cloud cover would be a viewing letdown. Weather forecasters have already run their statistical analysis on August 21 and Oregon's Willamette Valley is a clear bet for optimal eclipse-viewing conditions.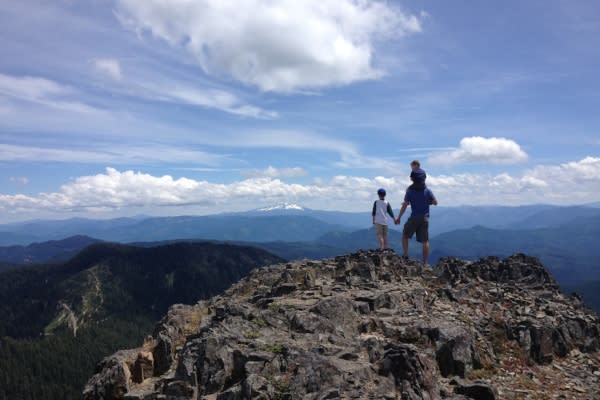 The eclipse's 70-mile swath, known as "the path of totality" will travel from Oregon to South Carolina on a trek across 14 states. Depending on where you are in proximity to the path, the change in light could last from just a few seconds to over two minutes, in totality or just partially. Madras, Salem, Corvallis and Albany – communities just north of Eugene – will be prime locations for eclipse totality.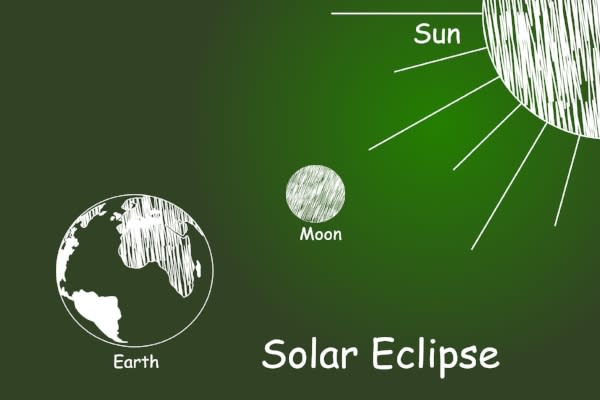 So what happens during a total eclipse? If you are in the path of totality, it will be like someone switched out the light, stars and planets will suddenly become visible, and the world will be cast in shadow. I've heard it looks like someone punched a hole in the sky. Red flares and streaks of white may emanate from the sun's periphery. It sounds surreal.
Lucky for me, I live in Oregon, so the show is coming to us. In my hometown of Eugene, the moon will cover 99.3% of the sun. It won't go completely dark but it will still be dramatic. The quality of light will shift and the sun will be partially obscured.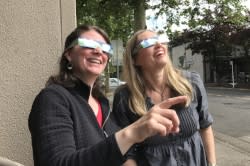 Some residents and visitors may chose to drive into the path of totality, just under an hour from here. Traffic could get pretty heavy on the roadways prior to the event, as everyone jostles about for the best place to view the eclipse. Depending on the skies that August morning, optimal viewing could even be possible along Oregon's beautiful coastline. It's probably a good idea to pre-plan a few different locations and then check the early morning weather reports. Set up your "base camp" at centrally located lodging so you can pivot easily between your top viewing locations. And it's not just having a hotel room secured, gas in the tank, road maps in hand and the weather report on... you'll need to be prepared to actually "see" the eclipse.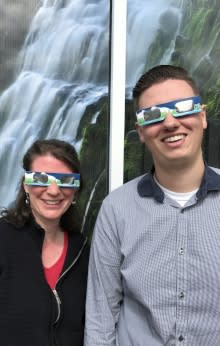 Since you never want to look directly at the sun, solar safety glasses (not sunglasses) are recommended for watching the eclipse - particularly when any portion of the sun is showing. In Eugene, that will be for the entire eclipse. I ordered a free pair online, or you can purchase solar safety glasses in The Science Factory Children's Museum and Exploration Dome's gift shop for a $1.50. The Adventure Center in Springfield has limited quantities of "Eugene, Cascades & Coast" branded solar glasses for $2 each, limit ten per person while supplies last. If you are having a "Total Solar Eclipse Watch Party," those would be very cool party favors! You can also make projection boxes (something you may have done back in grade school) for safe, indirect viewing. For more information on safe viewing, attend The Science Factory's "2017 Total Solar Eclipse Live Show" offered every Saturday at 1 p.m. 
So now I just have to decide the exact location I'll want to be – somewhere with a 360 degree view perhaps, like Spencer Butte or Mt. Baldy. Or maybe just my backyard. But regardless of where I am when this once-in-a-lifetime phenomena occurs, I won't be cowering under the bed. 
Note: Adventure Center is now sold out of eclipse glasses
Comments