Back To Previous Page
Holiday Lights at the Village Green
Published: November 02, 2020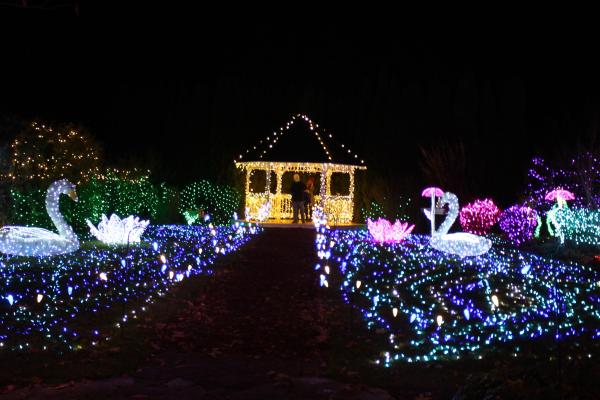 The "CoronaGrinch" hasn't entirely stolen Christmas! The Village Green hotel in Cottage Grove has decked their twelve splendid gardens once again with thousands of twinkling Christmas lights. 
Stroll through a tunnel of lights, gaze upon towering presents and massive snowmen; feel the magic along quiet, lighted garden paths; and round the bend to see local Oregon landmarks created from strands of lights.   While access is primarily reserved for hotel guests this year, a limited number of general public tickets will be made available. Small group sizes and safety protocols will be in place. Remember to dress warm as the venue is entirely outdoors! 
Here are this year's top three reasons for touring the "Lights at Village Green":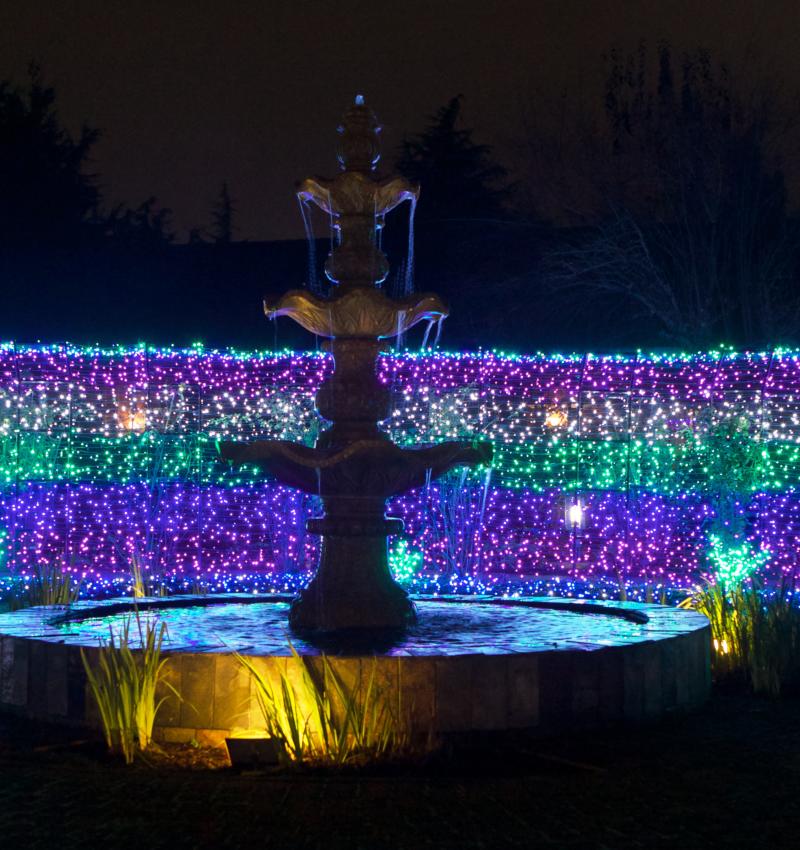 1. The Lights—of course!
The tunnel of lights is probably the coolest experience and photo opportunity in the garden. Children will want to walk through it again and again — and for that matter, so will the grown ups! Hundreds of green, blue, purple and red bulbs arch behind the courtyard fountain. Start your tour here and emerge from one side into the maze of colorful, lighted and fanciful scenes.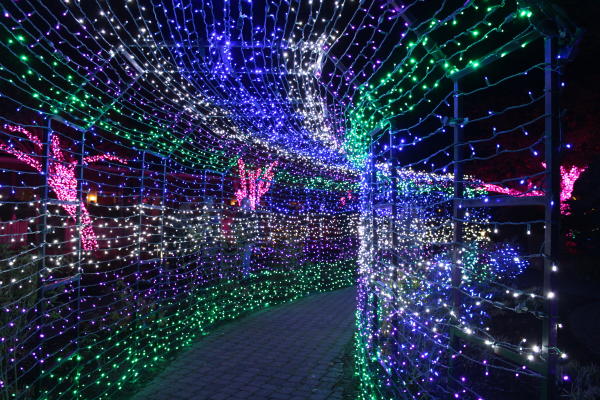 Everything will feel super-sized...as if you were Alice in Wonderland! Encounter giant butterflies and towering flowers.
Delight in the sparkly magic of oversized snowmen, snowflakes and elves. Gaze on sweet vignettes of holiday cheer and the silhouettes of Christmas trees. What a great gift to give yourself and family!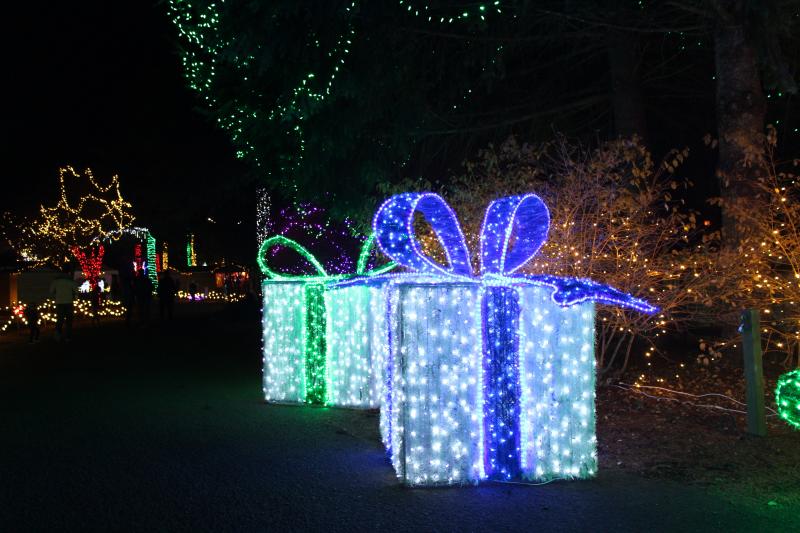 2. The Festive Food & Drinks 
Order warm drinks and food with your family group and relax around cozy fire pits. The Lights at the Village Green will serve up kids' favorites like hot chocolate and apple cider. Adult beverages include hot buttered rum, hard cider and beer. Adults can also add a kick of hard alcohol to hot chocolate or apple cider. Enjoy traditional German foods like Bratwurst and Bavarian pretzels, or head inside to the hotel's Seasons at the Green Restaurant for a full meal, and enjoy a nightcap in the Fireside Lounge. Added bonus—there is live music in the lounge every Thursday-Sunday.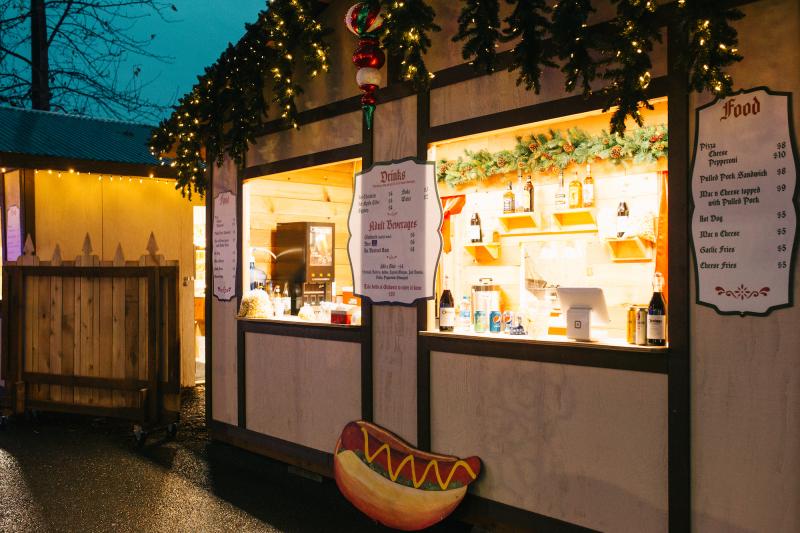 3. Overnight Hotel Packages
The best way to enjoy the thousands of lights is to fully immerse yourself in the experience. Book the Village Green holiday lights hotel package which includes entrance to the gardens, a $20 food voucher and a continental breakfast. Take amazing family photos in front of the lights and Christmas trees. The property is dog-friendly too, so every household member can be included. 
When you are not frolicking around the resort hotel, explore the historic town of Cottage Grove. There are many family-friendly things to do here including cycling paths around Dorena Reservoir, covered bridges and brightly colored murals on Main Street to check out, bookshops and boutiques to browse and a cluster of waterfall hikes in the nearby foothills.