Back To Previous Page
Wildflower Spotting as May Rolls in
Published: April 30, 2016
Follow along as Adventure Specialist Gabrielle Lent highlights what wildflowers are blooming in the Eugene, Cascades & Coast region.
Sun is shining as rain still falls in the weather-balanced ecosystem of our Willamette Valley. The flowers we've been waiting for have arrived and they look fantastic. This week includes a drive out Highway 126 west toward Florence, where one can see Fern Ridge farmland marked with Wild Iris flowers.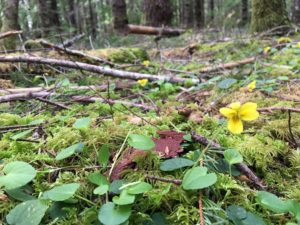 Closer to the ocean, you'll begin to notice the bold pink blooms of Rhododendrons. A short walk through the Carl G. Washburne Campground displays their seasonal loveliness.
From here embark on the China Creek Trail, a half mile loop filled with lush green ferns, rippling waters and the vibrant yellow decoration of swamp cabbage growing in the marsh.
Birds are awake and snakes are too, coming out of winter hiding and catching rays in the wide open spaces of the Fern Ridge Bike Path. Camas blow in the wind as dime-sized violets flank the pathways, a pretty little patchwork of purple and yellow in a sea of tall green grass.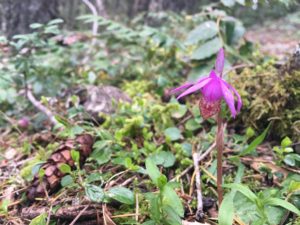 Larkspur near the Ruth Bascom Bike Path is particularly lovely on the Southbank stretch between Alton Baker Park and the Autzen Footbridge, with the restored habitat close to the Knickerbocker Bridge also beginning to see new life.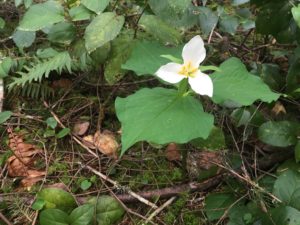 Along the Ridgeline, especially near the Martin Street Trailhead, flowers are growing strong. Even Skinner's Butte is covered from bottom to top with delicate spring blooms.
My favorite find this week was unexpected. I've been waiting for a real, live field of flowers and next to the railroad tracks under the Chamber's Overpass, I found my first field. Here in this space, California Poppies live harmoniously beside an affluence of Camas.
Comments