Ad Campaigns
Travel Lane County's portfolio of ad campaigns utilize the Eugene, Cascades & Coast brand emotions, personality and values. Below are examples of online and print ads promoting tourism, meetings and sports across the Eugene, Cascades & Coast region.
Travel Lane County works with a variety of partners and professionals to develop strategic promotional campaigns to target audiences. Vendors have included Turell Group, Out of the Box Marketing, Lunar Logic and Attic Media.
2016 CAMPAIGN - "GO"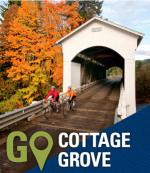 The GO campaign launched in March 2016, targeting regional markets - specifically Portland and Eugene. Branding ads were displayed on Portland trains and buses and Eugene buses directing people to the website www.EugeneCascadesCoast.org/Go. Corresponding television spots were aired, along with YouTube, Instagram and embedded videos within the Eugene, Cascades & Coast's website.
A third leg of this campaign was re-marketing with social media and online ads linking to regional niche web content. 
 2014-2015 CAMPAIGN - "ADVENTURE LIST"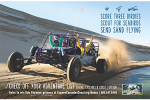 The Adventure List campaign included social media based contests for weekend getaways. Travel Lane County partnered with members to provide prizes and increase Facebook page likes. YouTube videos were also utilized.
In addition to the online components, this advertising campaign included print ads in several magazines. 

Brand Manual (PDF)