Family Fun
Bring the Kids!
You'll find plenty of family friendly places, events and activities in the Eugene, Cascades & Coast region. Go outside year-round for hiking, cycling and exploring. From forests and farms to playgrounds and pools, adventures await!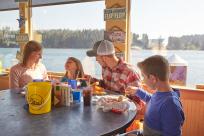 Take the kids to a family-friendly restaurant that has a comfortable and relaxed atmosphere;…
More

Info

›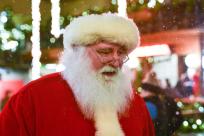 Santa is out and about this year! Here are some of the top photo spots to snap a holiday card…
More

Info

›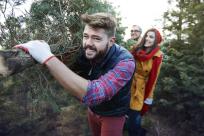 Celebrate the holiday season by chopping down your own Christmas tree! This is a challenging yet…
More

Info

›
Indoor Crafts & Entertainment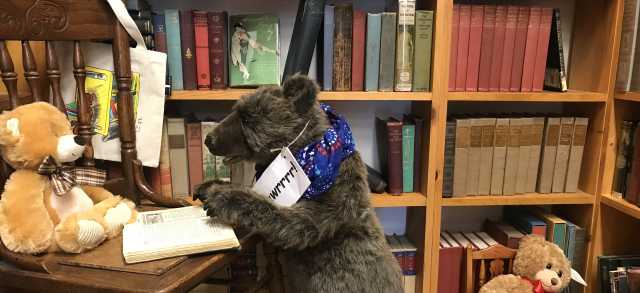 Stay out of the weather by exploring indoor pursuits. The Adventure! Children's Museum at Valley River Center is an imaginative play area designed to engage little minds and also provide a rest stop during the busy shopping season. Stop by the Eugene Public Library for books, CDs and DVDs, they also have children's crafts and activities on their calendar. Shop for books at the local bookstores in Florence and Eugene. MECCA: Materials Exchange Center for Community Arts also offers a creative outlet with crafting events and crafty shopping. Or if you need active indoor experiences — check out Splash! wave pool or try out climbing at one of the local bouldering gyms.
Prime Time for Coastal Wildlife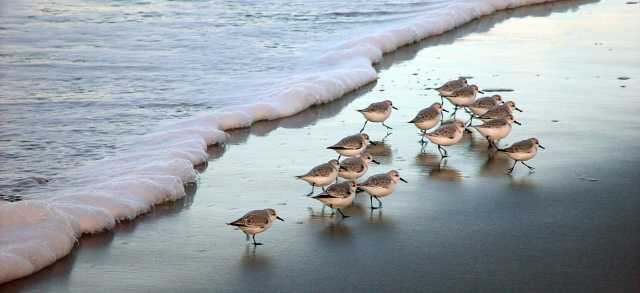 The Oregon Coast is glorious in the winter with wide-open beaches, storm watching, warm bowls of clam chowder and holiday gift shopping in Historic Old Town Florence. Kids will thrill at spotting Gray whales off the Oregon Coast from mid-December to mid-January. During winter and spring Whale Watch Week, volunteers are staffed at the Sea Lion Caves Turnout and Cook's Chasm Turnout to answer questions about whale migration. This is also a great time to visit the Steller Sea Lions as they take shelter in their marine cave.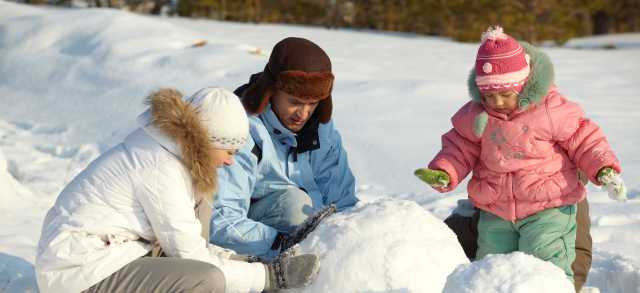 Visit an official Sno-Park in the Cascades. These groomed sites with restrooms are perfect for sledding, tubing and making snow angels.
When Willamette Pass Resort is open for ski season, kids can attend a half or full day of "ski camp" while parents hit the slopes (subject to new management plans this season—please check back).  Willamette Pass Resort offers children's ski rentals, plus their Sleepy Hollow run provides a gentle run with a magic carpet and chair lift just the right speed for beginning skiers. 
Kids' Calendar
Find all the fun things to do with the family!
Family Dining
Kid-friendly restaurants make meal time easy. Choose from classic burgers and pizza to other fun and healthy fares. Also find play spaces at Falling Sky Pour House & Delicatessen and Roaring Rapids Pizza Co.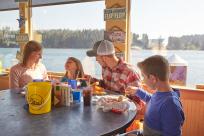 Take the kids to a family-friendly restaurant that has a comfortable and relaxed atmosphere;…
More

Info

›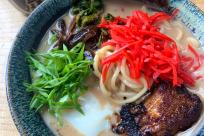 Nothing soothes and warms the soul like a bowl of delicious hot soup, particularly on a wet,…
More

Info

›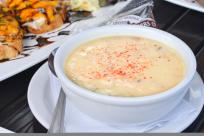 A must have foodie experience on the Oregon Coast is clam chowder. But with so many chowder…
More

Info

›

Get a free travel guide