Spring in Florence, Oregon
SAND DUNES, WHALE WATCHING & HISTORIC OLD TOWN
Visit Oregon's coastal playground for an unforgettable spring getaway. Explore the other-worldly Oregon Dunes National Recreation area. Hike across the drifting dunes, test your balance on a sandboard or fly over sand drifts on a speeding dune buggy - everyone in the family will have fun!
During spring migration, spot whales from the many scenic viewpoints along the coastline. Discover sea lions barking and lolling on rocky ledges and descend into the famous Sea Lion Caves for an amazing adventure. While you are in Florence, take a guided beach horseback ride, play a round of golf or fly kites. Truly, the Oregon Coast is a magical family destination.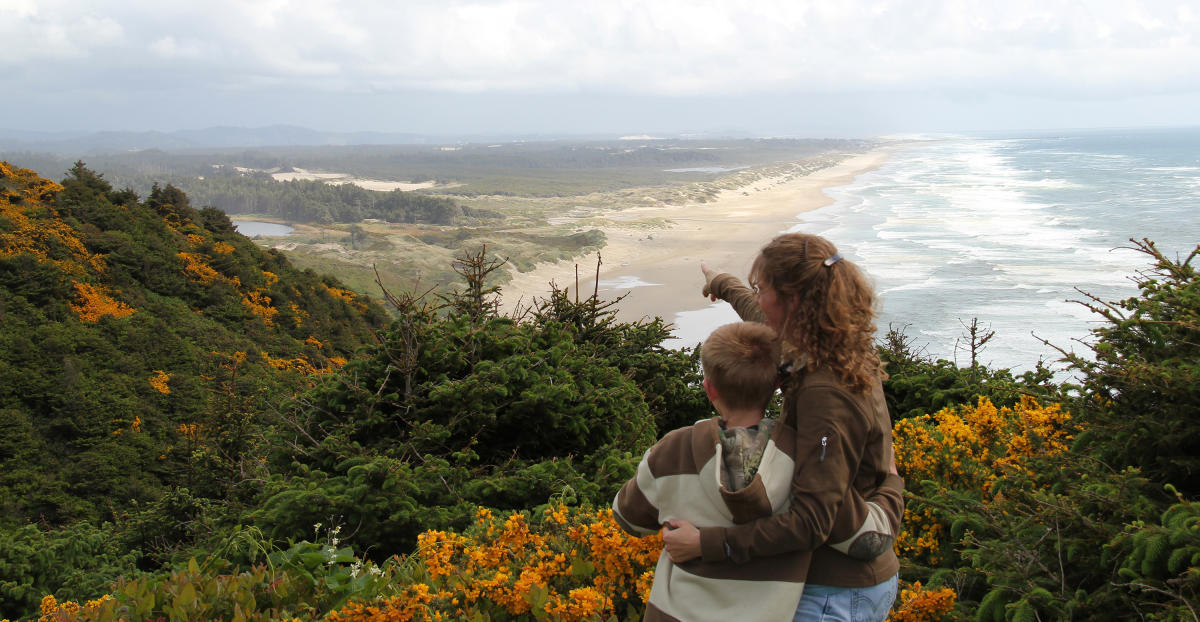 Try crabbing from the docks, fish along the jetty or spend a taffy-filled day perusing the boardwalk in Historic Old Town Florence. Unique shops showcase toys, kitchenware, art, souvenirs and fashion. Discover great dining from Mo's famous chowder to casual bistros serving up farm-to-fork fare. In foggy weather, duck into the local cinema or one of the local museums. In sunshine, walk barefoot on the beach collecting shells and agates.
Your family will love the spring break adventures in Florence!