History of Organization
On January 23, 1980, the Eugene-Springfield Convention and Visitors Bureau was officially incorporated, following recognition and support from both the cities of Eugene and Springfield and the Eugene and Springfield Chambers of Commerce.
In 1980 the Bureau had a staff of 3½ employees, a budget of $170,000, and shared office space with the Eugene Chamber of Commerce. The Lane County Convention Center (Lane Events Center) had just opened, and the Eugene Hilton and City Conference Center, now Graduate Eugene, and Hult Center for the Performing Arts were under construction.
In 1981, a Sales Department was added; in 1985 a Membership Director position was created to enhance the growing member base; and in 1987, due to the expanding sales and services needs, a Sales and Services Coordinator position was created. That same year the Bureau was awarded the County tourism contract and the Tourism Department was born.
Convention and Visitors Association of Lane County Oregon
1993 brought many changes. An increase in the rate of room tax by the County, initiated by the hotel industry to increase our budget, and TRT (transient room tax) funding solely by Lane County ensured stability. In August, the board voted to change the Bureau's name to the Convention and Visitors Association of Lane County Oregon (CVALCO) to reflect its new county-wide marketing responsibility. Our bylaws were revised to ensure broad geographic and industry representation.
Eugene, Cascades & Coast Visitor Center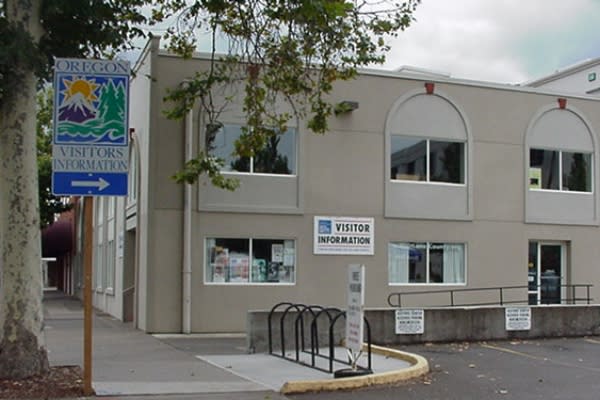 In February 1995, CVALCO moved from 7th & Lincoln to its present location at 754 Olive Street in the 8th & Olive Building. In December of that year the mobile visitor van was created and a number of part-time staff were added to provide visitor services in the van and in the office on weekends. In 1998, a Community Relations department was added to increase community awareness of CVALCO and the visitor industry. In 2008, a sports service position was added.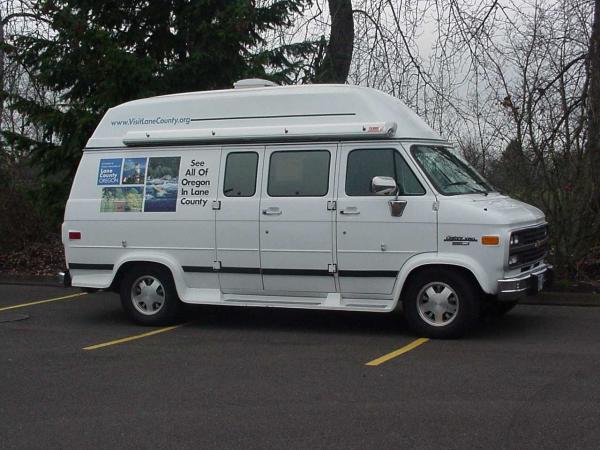 Travel Lane County - Eugene, Cascades & Coast Brand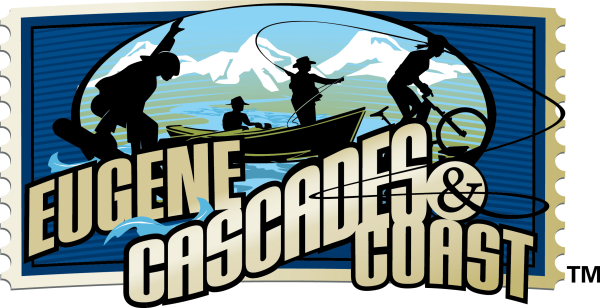 In early 2009, CVALCO was renamed Travel Lane County, and the destination of Lane County was positioned in the marketplace as "Eugene, Cascades & Coast." This strategic shift was designed to leverage national awareness of Eugene and link it to the strong regional attributes of the Cascade Mountains and Oregon Coast to generate stronger overnight returns for all communities within Lane County. At the time, Travel Lane County had 17 regular and/or full time and six part time members of the staff.
Eugene, Cascades & Coast Adventure Center
In January of 2010, Travel Lane County opened a second visitor center in Springfield near I-5 at exit 195A. Designed as an inspiring space that immerses visitors in the diversity of Lane County, the Eugene, Cascades & Coast Adventure Center provides visitor information, resources for locals, retail space dedication to local Lane County products and travelers needs, programming for adventure minded visitors and residents daily, except new Year's Day, Thanksgiving, and Christmas Day. The Adventure Center brings the Eugene, Cascades & Coast brand to life for visitors and residents.
During the COVID-19 pandemic the Adventure Center closed permanently in March 2020. Visit us at our Eugene, Cascades & Coast Visitor Center in downtown Eugene.
Sports Commission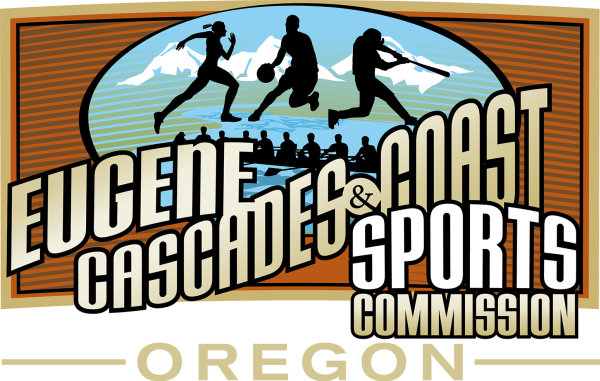 In January 2012, Travel Lane County launched Eugene, Cascades & Coast Sports as the Sports Commission for Lane County as a response to the strong sports market in Lane County. Operating under the Travel Lane County corporate umbrella, the Sports Commission has a separate Sports Advisory Council consisting of 25 members. The Vice President of Convention Marketing serves as the Executive Director of Eugene, Cascades & Coast Sports and oversees development and implementation of its marketing plan and budget. The impetus to launch Eugene, Cascades & Coast Sports was an intention to strengthen our ability to market the county as a sports event destination and create a local sports community.
Mobile Visitor Information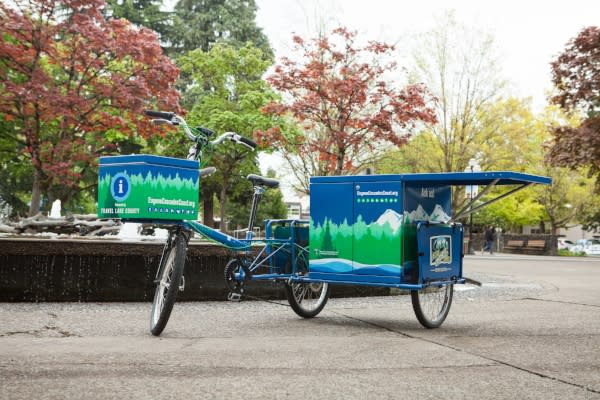 Partnering with Bike Friday in 2015, "MIKE the Bike" was launched as an environmentally and friendly approach to visitor information distribution. Staff rides the mobile visitor information bicycle to community events and through public spaces and parks, attracting interest and disseminating visitor information.
In 2016, "Ann the Van" replaced the original mobile visitor center. This sleek, fully-wrapped vehicle is also deployed to special events and used to transport media and fam tours.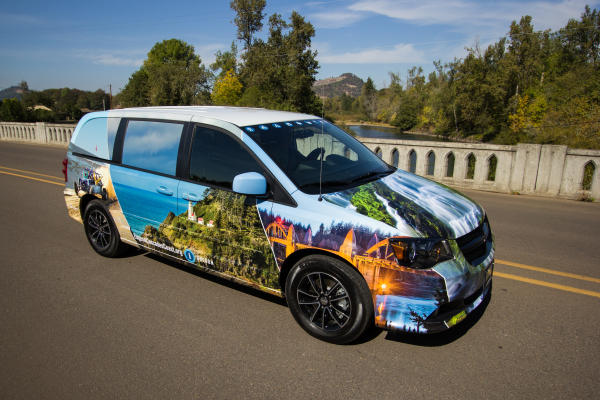 A big part of the reason for the success of Travel Lane County has been its outstanding staff. Over the years the staff has continued to maintain a high level of professionalism, teamwork and dedication.
Kari Westlund
President & CEO

Andy Vobora
Vice President of Stakeholder Relations
Andy oversees all local media communications, press releases and external reports. He is the primary community liaison for regional government, business and community groups. As a spokesperson for Travel Lane County, Andy specializes in relationship building, industry advocacy and community education.