Join Travel Lane County
Support Lane County's tourism industry through partnership with Travel Lane County. Our organization's robust roster is a testament to the success achieved by forward-thinking businesses, local associations, non-profits and community leaders coming together.
Our ranks are comprised of lodging properties, restaurants, activity and service providers, retail stores, event organizers, artists, accountants, sports teams, event venues, meeting professionals, real estate brokerages, marketing companies and more. You too, are welcome!
Travel Lane County is funded by Transient Room Tax (TRT), partner dues and additional opt-in advertising opportunities. Each partner adds a voice to the industry, providing increased visibility for our communities across the Eugene, Cascades & Coast region.
Partner Benefits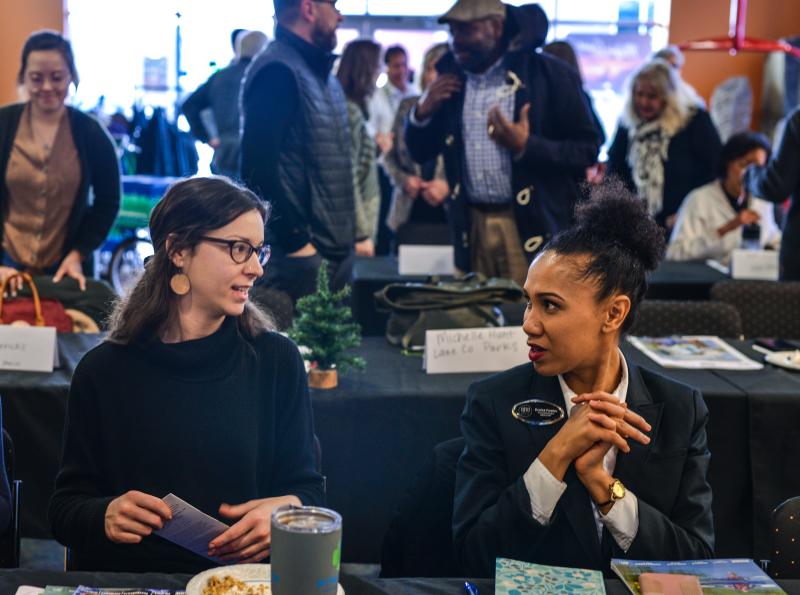 Maximize Your Partnership Presentation 2020 by Melanie Griffin

 

As the leading local authority on regional tourism, visitors and residents look to us first for where to stay, where to dine and what to do. Maximize your business, service or product's exposure through our partnership program.

Basic benefits include:
Visitor guide, map and website listings
Brochure or business card distribution at our visitor center
Industry updates and e-news
Guides and maps to share with your customers
Peer networking and tourism workshops
Additional opt-in advertising and sponsorship opportunities
Access to leads and referrals (depending on marketing package)
And much more!
How it Works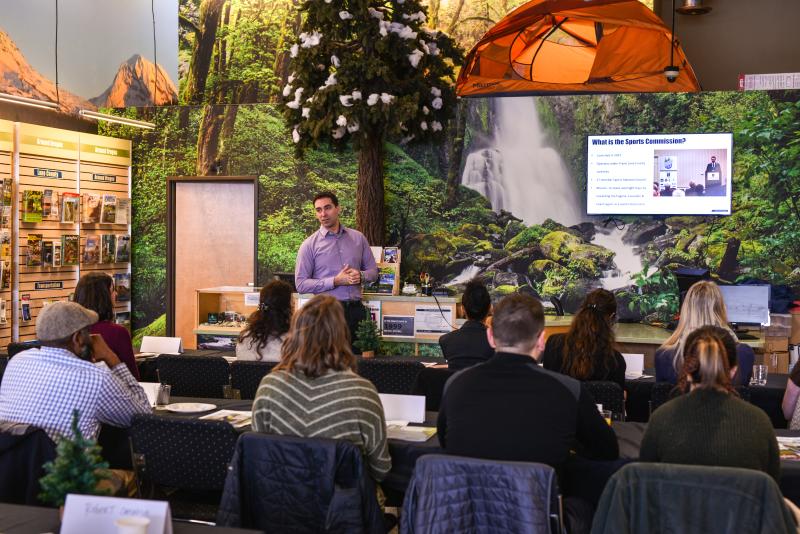 Maximize Your Partnership Presentation 2020 by Melanie Griffin

 
Marketing Packages
Partners select a marketing package that best aligns with their industry goals. Leverage a $3 million marketing effort with partnership packages starting at just $260 per year, dependent on business type, size and number of locations. One or more packages may be selected. That's about $22 per month, less than $1 per day for marketing support. It's a great deal for any company that benefits from visitor, convention, meeting and event or sports focused business.
*Benefits vary by marketing package. Consult with our staff to determine the best marketing package for your business.
Tourism Package – Targeting leisure visitors (including local residents and international travelers).
Convention Package – Targeting meeting planners and delegates. Includes sales leads and convention calendar.
Sports Package – Targeting sports planners and participants (athletes, staff and fans). Includes sales leads.
Industry Supporter – Networking with fellow Travel Lane County partners and supporting tourism advocacy.
Categories
Partners each select a category that best represents their business. A category determines where their partner listing appears in print and online content. Additional categories may be added for $50 each.
Code of Conduct
As a Travel Lane County partner, I pledge to deliver the Oregon Experience to travelers, to extend a warm and hospitable welcome to all customers and deliver positive value. I understand that excessive customer complaints may result in a review and revocation of partnership per Travel Lane County Bylaws.
Director of Partnership Development

Mary Ann Reilly
Director of Partnership Development
Mary Ann works to generate revenue and meaningful partnerships for Travel Lane County and the Eugene, Cascades & Coast Sports Commission through partnership sales, sponsorships and advertising opportunities.