Grants
Apply for national and local grants to benefit business and the citizens of the Eugene, Cascades & Coast region. Below we have listed grants, funds and foundations that may help our individual members and the greater community.
Tourism Grants
Travel Oregon Matching Grants Program
Travel Oregon's new and revised matching grants program follows a two-year cycle. Please visit their website for details. 
http://industry.traveloregon.com/industry-resources/matching-grants-program/oregon-tourism-commission-matching-grants-program
Regional Cooperative Tourism Program - Willamette Valley Visitors Association
Matching grants will be available on an annual basis. 
https://willamettevalley.org/grant-application-form
Wine Country License Plate Grant Program/Travel Oregon
Applications accepted August 11 - September 15, 2021. Recipients will be notified on November 15, 2021 and projects must be completed by December 31, 2022.
http://industry.traveloregon.com/industry-resources/matching-grants-program/wine-license-plate-grant-program 
Outdoor Recreation / Sustainability Grants
Polaris Industries: T.R.A.I.L.S. Grant Program — The T.R.A.I.L.S. Grant Program, an initiative of Polaris Industries, provides support to national, state, and local organizations in the United States to ensure the future of ATV riding. The grant program encompasses two main objectives—promoting safe and responsible riding, and preserving access. Funds can be used by organizations for trail development and maintenance projects, safety and education initiatives, lobbying, and other projects to increase and maintain land access. Grants of up to $10,000 are provided to nonprofit organizations and government agencies throughout the country. (Fire, rescue, and law enforcement organizations are not eligible for this program.) 
Oregon State Parks & Recreation (Land and Water Conservation, Recreational Trails, All-Terrain Vehicles)  
http://www.oregon.gov/OPRD/GRANTS/pages/index.aspx
Oregon Historic Trails Fund
https://oregoncf.org/grants-and-scholarships/grants/oregon-historic-trails-fund
National Trails Fund
https://americanhiking.org/ways-to-give
Oregon Department of Fish & Wildlife
http://www.dfw.state.or.us/wildlife/grants/index.asp
Oregon Film Home
http://www.oregonmade.org/grants--opportunities.html
Cycling Grants
Cycle Oregon Fund
http://www.cycleoregon.com/cycle-oregon-fund
People For Bikes
https://www.peopleforbikes.org/grants
Transportation Grants
Oregon Department of Transportation Enhance and Fix-IT
http://www.oregon.gov/ODOT/TD/STIP/Pages/WhatsChanged.aspx 
Scenic America
https://www.scenic.org/visual-pollution-issues/scenic-byways/grant-funding-information
Historic Preservation Grants
Lane County Historical Society Heritage Outreach Grant
https://www.lchm.org/grants-awards
Oregon Parks & Recreation Dept.: Heritage Programs: Financial Assistance
http://www.oregon.gov/oprd/HCD/FINASST/pages/grants.aspx
Museums for America
https://www.imls.gov/grants
National Park Service Preserve America
http://www.nps.gov/preservation-grants/PreserveAmerica
National Trust for Historic Preservation
https://forum.savingplaces.org/build/funding
Tourism Cares - Worldwide Grant Program
https://www.tourismcares.org/explore-tourism-cares-what-we-offer
Multiple Grant Offerings — Focus on Enhancing Opportunities and Quality of Life
Cultural Coalition Lane County
http://laneculture.net/guidelines
Three Rivers Foundation
http://www.threeriversfoundation.org
Neighborhood Economic Development Corporation
https://communitylendingworks.org
Oregon Community Foundation
https://oregoncf.org/grants-and-scholarships/grants
League of Oregon Cities
https://www.orcities.org/resources/communications/bulletin/small-city-allotment-grants
Ford Family Foundation
http://www.tfff.org
Spirit Mountain Community Fund
https://www.thecommunityfund.com/grants-programs/general-purpose-grants
Federal Grants
http://www.grants.gov
Arts / Humanities / Education Grants
Oregon Arts Commission
https://www.oregonartscommission.org/grants
Oregon Cultural Trust
https://culturaltrust.org/grants
Springfield Arts Commission
http://www.springfieldartscommission.org/heritage_grants.html
Creative Capital Foundation
http://www.creative-capital.org
Oregon Council for the Humanities
http://oregonhumanities.org/programs/public-program-grants
National Endowment for the Humanities
http://www.neh.gov/grants/grants.html
U.S. Department of Education
http://www.ed.gov/fund/landing.jhtml?src=ln
Intel Foundation
http://www.intel.com/content/www/us/en/corporate-responsibility/intel-matching-grants.html
M J Murdock Charitable Trust
https://murdocktrust.org
Meyer Memorial Trust
https://mmt.org/apply/grant-types
The Collins Foundation
http://www.collinsfoundation.org
The Verizon Foundation
http://www.verizon.com/about/verizon-foundation
Rural Development / Agriculture Grants
Oregon Department of Forestry 
Oregon Department of Forestry : Grants & incentives : About ODF : State of Oregon
USDA Rural Business Grants
http://www.rd.usda.gov/programs-services/rural-economic-development-loan-grant-program 
USDA's Cooperative State, Research, Education and Extension Service
http://www.usda.gov/wps/portal/usda/usdahome?contentid=cooperative_research_extension_services.xml
Outreach and Assistance for Socially Disadvantaged Farmers and Ranchers Competitive Grants Program (OASDFR or Section 2501 program)
http://www.outreach.usda.gov/grants
Western Sustainable Agriculture Research and Education (SARE)
http://www.westernsare.org/Grants
Top 50 Oregon Foundations that give grants and some other giving programs
http://www.tgci.com/funding-sources/oregon
International Outreach
Export Promotion Program
http://www.oregon4biz.com/Global-Connections/Export-Promotion
College Scholarships
Oregon Media Production Association
http://ompa.org
Subscription Based Resources
Foundation Center
https://fconline.foundationcenter.org/fdo-grantmaker-profile
The Oregon Foundation DataBook & CD
https://foundationdatabook.com/get-a-databook-cd-for-your-state
Philanthropy Northwest
https://philanthropynw.org
Grant Technical Assistance
National Park Service - Rivers, Trails and Conservation Assistance Program
http://www.nps.gov/ncrc/programs/rtca/contactus/cu_apply.html
Extension Risk Management Education Grant Program
http://extensionrme.org/Opportunities.aspx
Grant Resources
Multnomah County Library
https://multcolib.org/research-tools
Red Lodge Clearinghouse Funding 
https://www.getches-wilkinsoncenter.cu.law/programs-and-projects
Economic & Community Development Department
The Economic & Community Development Department has business development officers (BDO's) located throughout the state. Your BDO is the most knowledgeable person in your area for information on potential grants and economic assistance. A list of the BDO's is available through the Oregon Economic & Community Development Department website: http://www.oregon4biz.com/Innovate-&-Create/R&D-Business/SBIR
Workshops presented by The Grant Training Center
http://www.granttrainingcenter.com
Transient Lodging Tax Funding
If your local jurisdiction collects a lodging tax, please check with your local city manager or county administrator to see if they offer tourism promotion funding for projects or programs from their lodging taxes.
Source: Oregon Tourism Commission/Travel Oregon/Other
Last Updated August 2021

Jeff Malik
Destination Development Manager
Jeff works with stakeholder groups to develop and enhance tourism products, experiences and events to support the community needs for sustainable, year-round economies.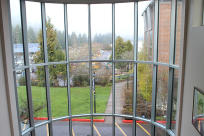 Lane Community Collage's continuing education programs frequently offer courses on grant writing…
More

Info

›