I recently had the pleasure of speaking at the CMP Conclave on the topic of "CVBs - Beyond Name Badges and Visitor Guides". With all of the valuable free tools available to meeting planners, I've become somewhat of a self-appointed ambassador on the topic.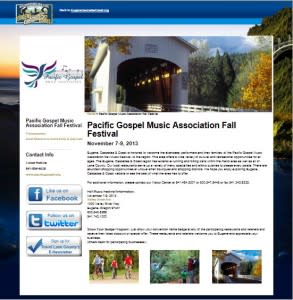 Whether you're new to the meetings profession or are a seasoned meeting planner (one who hasn't used a CVB since pre-internet days when they were your easiest information source), a CVB is worth a second look.
CVBs offer complimentary technology tools that can save you both time and money. Creating micro-websites for your conference can serve as either the visitor information portal for your conference website or, in the case of smaller events with limited budgets, can even serve as your meeting's main website. We include event dates, headquarter hotel, overflow hotel information, transportation information, things to see and do, special activities, and a link to our calendar of events.
Online housing services are also available, in most cases as a complimentary service. Online housing is an excellent way to manage hotel blocks, provide incentives to attendees for booking in the block, and is an easy channel for rebates or commissions back to the organization.
In the Eugene, Cascades & Coast region we offer a "Show Your Badge" program, with dining, shopping and attraction discounts to delegates.
Many planners tell me that they know they should utilize social media for their conferences, but they don't have the time to learn it or the budget to hire a social media manager. An easy (and free!) alternative is to ask your CVB if they can engage your attendees through social media.
With a planner's permission, we'll post welcome messages on the organization's or the meeting's Facebook page and interact with attendees on Twitter via the conference hashtag. Partnering with a trusted source for destination and travel information takes that burden off the planner and can generate positive buzz for your delegates prior to everyone's arrival.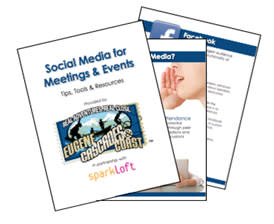 Eugene, Cascades & Coast offers a Social Media Toolkit for meeting planners, available as a complimentary download on our website. The toolkit offers tips for getting started on the major social media channels.
Don't assume that a CVB will not assist with complimentary services if you booked your conference directly with the hotel. Most CVBs are happy to assist any convention in their destination, regardless of how the booking was generated.
Also, don't assume that only large cities offer these services. With the ease of technology, you'll find many small destinations offer the same service as Tier 1 cities.
We're here to help!