Back To Previous Page
Meeting Mixers at Distilleries
Published: July 01, 2016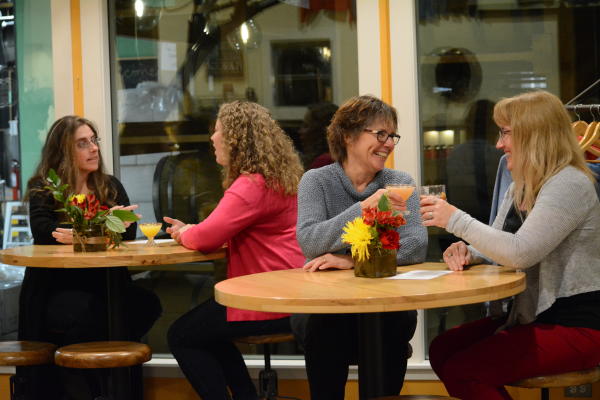 Give your group an up close look at a local distillery. Eugene's thriving beverage scene offers great event space amongst or overlooking the impressive stainless steel tanks, barrels and equipment of a modern distillery. Dedicated distillery tasting rooms provide comfortable lounging space, complete with cocktail service for those that prefer to taste spirits with mixers. You can also book bars and lounges for your group and enjoy the comfort of attentive mixologists and bartenders pouring local spirits. Some cocktail / distillery venues have onsite appetizer menus, full restaurants or rely nearby food trucks. 
When you host an event or meeting at a distillery, arrange for a private tour of the facility and guided tastings. Heritage Distilling Co. offers robust programs for flavoring your own cask and can take your delegates through one or more steps of the process. Several of the distilleries are located in the famed fermentation district of the Whiteaker neighborhood, close to Eugene's downtown conference hotels. Make arrangements for shuttle transportation or small group tours by pub cycle.
To Book Your Meeting Mixer:

Linda Norris
Director of Convention Services
Linda provides in-market support for convention meeting planners. She assists with venue and activity arrangements, delegate itineraries and tour options, and dining and transportation recommendations. Linda coordinates welcome table services, delegate information packets, "Show your badge" discount programs, meeting micro-sites and pre-conference collateral. Additionally, Linda offers resources for reunions, weddings and other group events.