People love coming to the Eugene, Cascades & Coast region of Oregon for a meeting or conference because there are so many unique things for them to see and do. It is a year-round playground with mild winters and comfortable summers. From Oregon's coastal beaches to high country recreation in the Cascade Mountains, the great outdoors plays an integral part of every itinerary. Attendees can explore the pristine natural landscapes, enjoy tax-free shopping, and discover exquisite Pacific Northwest cuisine that will be remembered long after the event!
Magnificent Hiking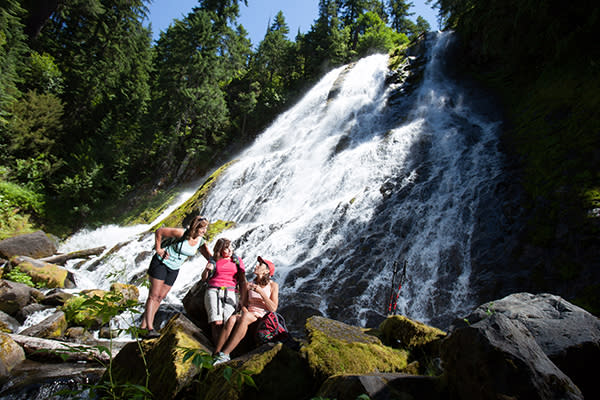 The Pacific Northwest is known for its scenic hiking trails and easy access to natural wonders, including waterfalls, hot springs, lakes, rivers, sandy beaches and panoramic views. Attendees can hike through old growth forests and quiet canyons, across ancient lava beds, along dramatic cliffs and around serene lakes. The joy is in the journey as seasonal wildflowers or colorful fall foliage, birds and wildlife are noted.
Thrilling White Water Rafting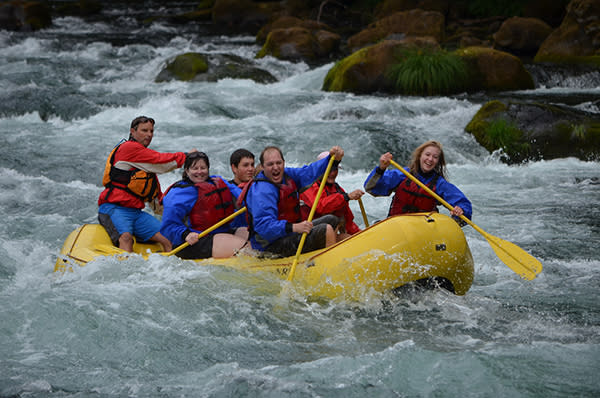 The white-water rafting experience gets attendees out in nature, and it's loads of fun! This wet adventure is not just for thrill seekers; it's also a great team building activity. Guided tours are available on rivers in the area and include stops along the way for a swim, a picnic or to take photos. Things happen fast on the rivers, so groups learn to work together quickly and efficiently to make the trip down the river fun and safe.
Exhilarating Dune Buggy Rides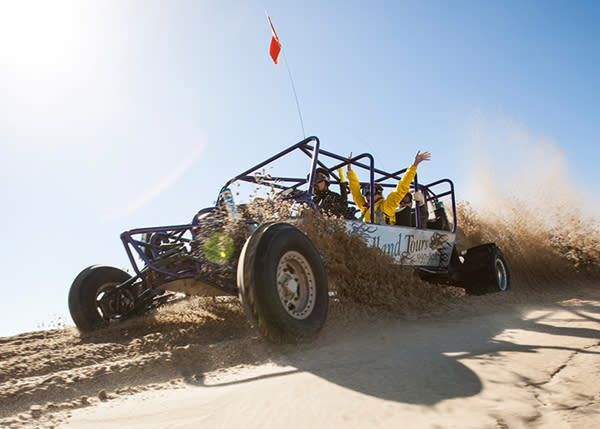 The Eugene, Cascades & Coast region of Oregon is home to the Oregon Dunes National Recreation Area—the largest expanse of coastal sand dunes in North America and one of the largest expanses of temperate coastal sand dunes in the world. Guided dune buggy tours are one of the best ways to see this other-worldly, natural terrain that stretches across 40 miles of coastline. The ever-shifting sand creates mountains up to 500 feet (152.40 m) high, encircles coastal lakes, melts into flat ocean beaches and harbors extensive wildlife. A dune buggy tour truly makes for a unique and unforgettable experience!
Other Unique Coastal Adventures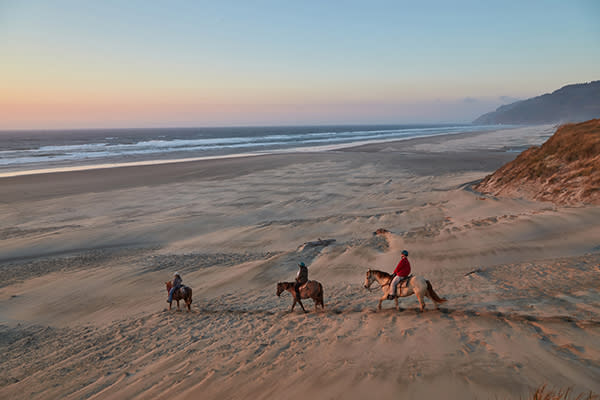 There's plenty of other fun, unique things to do at the coast, too. In the coastal city of Florence, there are lots of boutique shops and riverfront restaurants. C&M Stables offers horseback riding in the dunes and on the beach. Florence is also home to the world's first sandboard park, Sand Master Park (think snowboarding on sand). Just up scenic Highway 101 is Sea Lion Caves which is America's largest sea cave and the year-round home to hundreds of Steller sea lions. Just over a mile further is the Heceta Head Lighthouse. Built in 1894, the 56-foot-tall lighthouse is the strongest light on the Oregon Coast and is an historic and iconic Oregon landmark.
Tax-Free Shopping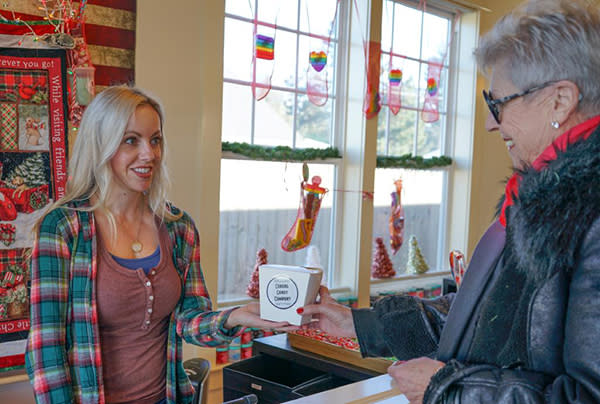 Discover wonderful shopping districts with unique boutiques and malls with nationally known stores. Shopping in Oregon is even more fun because there is no sales tax here! What are popular souvenirs, gifts and keepsakes? Attendees shop for myrtlewood, blown glass, tie dye and textile arts, University of Oregon souvenirs, local wine and craft beer, antiques and running gear.
Pacific Northwest Food and Beverage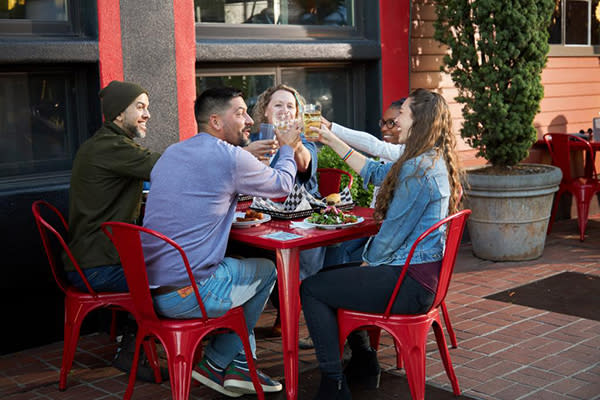 Explore local food and beverage trails that showcase the region's farm-to-table abundance.
South Willamette Valley Food Trail
All the stops along the South Willamette Valley Food Trail are committed to thoughtful and sustainable practices. Here are some of the amazing things attendees can expect: Farm-to-table restaurants, artisan products and on-farm experiences that highlight local foods; Hip, rustic and forward-thinking restaurants, bakeries and cafés serving 33% or more local ingredients on menu items; Places to stay with unique experiences such as farm tours, tastings, dinners or animal viewing.
South Willamette Wine Trail
The South Willamette Wine Trail showcases the region's more than 20 amazing wineries. The trail takes you from urban wineries at the heart of Eugene to quiet tasting rooms deep in Oregon wine country. Each winery offers a unique atmosphere and their own take on Oregon's most popular varietals.
Eugene Ale Trail
The Eugene Ale Trail spotlights the region's best breweries. Many breweries are clustered together, so it's easy to pub crawl - like in the Whiteaker neighborhood, the Westside Warehouse District or downtown Eugene.
Eugene Distillery Trail
Mix it up with local craft distilleries! Follow the Eugene Distillery Trail. Taste artisan spirits in four uniquely different tasting rooms around the region including in Eugene's Westside Warehouse District and the Whiteaker neighborhood.
Meet and Explore!
Whether attendees choose to vacation before or after their event or just get out after hours, this region of Oregon will not disappoint. It is an adventurer's paradise, and the imprint of the natural beauty will likely never be forgotten.
Contact us today and we can help build the perfect itinerary for your attendees.