Back To Previous Page
Garden Parties & Rooftop Venues
Published: July 01, 2016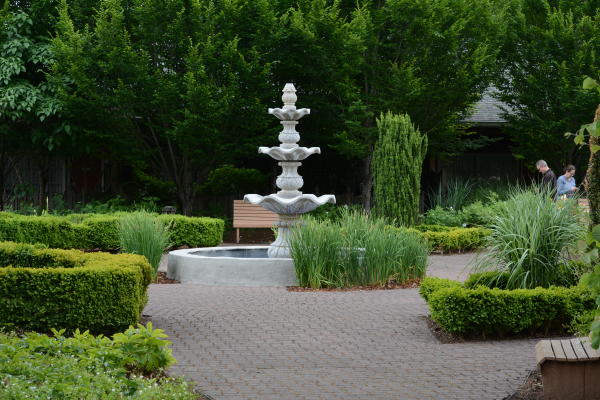 Host your event under the stars and/or above the city lights! Find a garden, courtyard or rooftop deck for your outdoor gathering. Settings can be rustic, natural or highly manicured in shady groves or wide open meadows. Our staff can help you find the ideal place for your garden party.
The Hyatt Place at Oakway Center has a beautiful rooftop deck complete with their "Sky Bar". The Ax Billy restaurant in the Downtown Athletic Club has a rooftop terrace and the Graduate Eugene now provides rooftop event space!
Or hold your event at ground level in a garden. From the magical gardens at Belknap Hot Springs Lodge on the McKenzie River to the twelve theme gardens at the Village Green in Cottage Grove, to local city gardens featuring roses or rhododendrons, there are many beautifully manicured courtyards, patios and gardens just right for outdoor meetings or social events.
Gather in the outdoor children's courtyard at the Eugene Public Library or the Cascade Courtyard with its lovely fountain on the University of Oregon campus. For an unusual twist, book event space at BRING recycling in their "Garden of Earthly Delights". This magnificent example of repurposing, showcases unique art and architecture using cast-offs and their programs include tours and green-living demonstrations.
Beyond hotel and restaurant rooftops, finding access to private garden or deck spaces may be more difficult. Our staff may be able to help you identify and connect with some of those lesser-known garden and deck options found at luxury housing units, private estates, businesses, private clubs or on the University of Oregon campus. Contact us today, so we can help you find the best garden setting for your important function.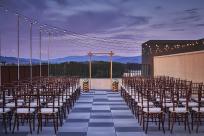 Courtyard and rooftop event spaces provide flexible options for meeting at the Graduate in downtown Eugene.…
More
›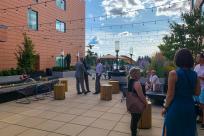 The Hyatt Place at Oakway Center has a beautiful rooftop deck complete with their "Sky Bar". Meet under twinkle lights just minutes from…
More
›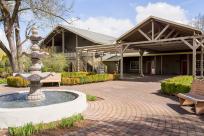 The Village Green
Outdoor courtyards, gardens and ballroom porches provide plenty of outdoor meeting space.…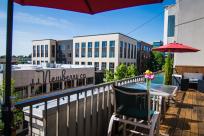 Downtown Athletic Club Conference Center
Find outside event space at the Downtown Athletic Club's Ax Billy Restaurant.…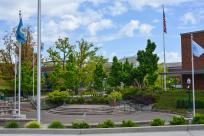 University of Oregon Conference Services
From courtyards, grassy lawns, plazas to outdoor stadiums and amphitheaters; the University of Oregon offers many garden and outdoor spaces…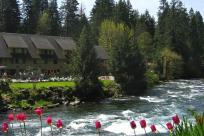 Belknap Hot Springs offers water gardens, riverfront lawns and patios.…
More
›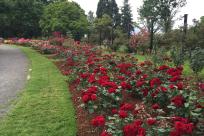 Over eight acres of parkland featuring hundreds of roses, a heritage cherry tree, performance area, shelters and picnic tables; the Owen…
More
›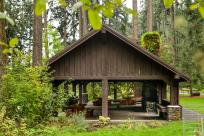 Hendricks park featuring a rhododendron garden, hiking trails and natural parkland also has lovely outdoor event space including spacious…
More
›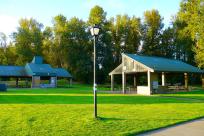 Alton Baker Park is centrally located to downtown Eugene, the University of Oregon campus and Springfield. With plenty of diverse outdoor…
More
›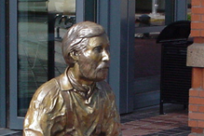 The Eugene Public Library offers a small walled courtyard right in the heart of downtown.…
More
›
To Book A Garden or Rooftop Event Space:

Linda Norris
Director of Convention Services
Linda provides in-market support for convention meeting planners. She assists with venue and activity arrangements, delegate itineraries and tour options, and dining and transportation recommendations. Linda coordinates welcome table services, delegate information packets, "Show your badge" discount programs, meeting micro-sites and pre-conference collateral. Additionally, Linda offers resources for reunions, weddings and other group events.