Learn how utilizing a destination's intellectual capital and local assets can set your next meeting apart. 
Leveraging your next meeting destination to its fullest extent is a no brainer. Somehow it isn't always top of mind though. Showcasing a destination's intellectual capital helps to drive meeting success and create value.
Tap into Opportunities
This may include using a local professor as a speaker, offering a facility tour of the world-renowned Center for Advanced Materials Characterization in Oregon (CAMCOR) or looking at how a nationally distributed brewery operates. Explore the global businesses that call Eugene, Oregon home.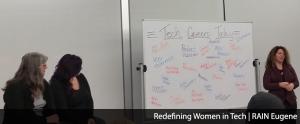 You can leverage the local business, academic, governmental, and entrepreneurial communities here in the Eugene – Springfield metro area to find engaging speakers, rich content support or off-site educational tours. Intellectual capital fosters collaboration, innovation and meaningful relationships between delegates and the destination.
Use Connections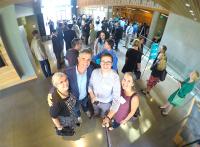 For every kind of meeting, the Eugene, Cascades & Coast region can assist in connecting you to the right kind of intellectual capital for your event. We have world renowned professors, Olympians, other inspiring athletes, software developers, Nobel Peace Prize winners, Pulitzer Prize winners, award winning authors and more.
Ask for Help
Smart meeting planners are integrating local intellectual capital direction into their meeting schedules. It is an efficient, cost-effective way to provide an authentic and unique experience for attendees. Ask us how our local subject experts can enhance your next conference.