Florence, Oregon; small town atmosphere with big time fun. This easygoing coastal town is the ideal place to take your next meeting. With an array of meeting venues, lodging options and pre and post adventures to choose from, there is something for everyone.
"Right on the expansive Oregon coast, meeting in Florence inspires innovation and creative thinking," is the way one event coordinator describes it. Florence is filled with picturesque meeting venues for small to larger groups. Florence Event Center is ready for groups up to 500. The 21,000 square foot facility hosts events ranging from ballet to weddings, and everything in between. The city of Florence has additional funding available to supplement meeting fees at Florence Event Center, making this venue ideal for meeting planners. Three Rivers Casino Resort also has a 755 person theater for all of your meeting needs. If a more intimate venue is something you're looking for Driftwood Shores can accommodate. They have meeting facilities to accommodate over 100 people in a comfortable banquet capacity. With views of the ocean, this is sure to please. 

Lodging is an important part of any meeting. Attendees like to have a comfortable spot to rest their heads after a busy day of team building and meetings and Florence will not disappoint. With over 20 lodging options, Florence can offer the quaintness of a small town with the convenience of big city living. Some come with ocean views and those in Old Town Florence are a short walk to shopping, dining and entertainment. View the ocean first in the day or take a peek at the Siuslaw River for some morning inspiration.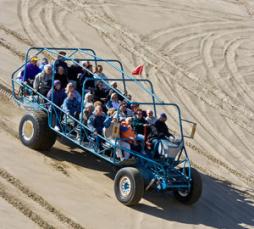 Over 70 adventures are available to you when you take your meeting to Florence. Whether you are coming pre event, staying after or have the opportunity to explore during your meeting, how will you make the decision of which adventure to take? Try transcending the ordinary and taking your team on a dune buggy ride. It will get your adrenaline pumping and get everyone united in the thrill. There are a few key spots close to Florence offering this. If the opportunity presents itself, take it to see the Sea Lion Caves. Believed to be America's largest sea cave and the only known mainland home of wild sea lions in the world, this site is a coastal favorite. With ample space to explore, be inspired with a hike. There are many classic coastal hikes to choose from and all give a wondrous glimpse at Oregon's natural beauty.  If you have the pleasure of being near Florence at the end of December or mid-late March be prepared for the beauty and wonder that is whale watching. Approximately 18,000 whales journey along the coastline and you might be deemed worthy to see them. Try out storm watching while you're here. See the storms brewing out over the ocean with waves crashing against the shore, while curled up in your room with an ocean view.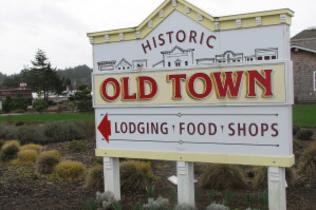 "Meeting in Florence invites new thinking and renews the spirit of innovation," Jennifer Connor of the Florence Event Center says.  It has so much to offer a meeting planner and its attendees. Let our sales department help you plan your next meeting. Transcend ordinary. Meet in Florence.

Janis Ross - Vice President of Conventions and Sports Marketing

Markets: Association, Corporate, Citywide Events.
Juanita Metzler - Convention Sales Manager

Phone: 
541.743.8758
Markets: Science/Technology, Religious, education, military reunion, fraternal, insurance, legal, medical, financial, arts and culture and hobby/crafts.
Kari Westlund - President & CEO

Phone: 
541.743.8750
Markets: Government