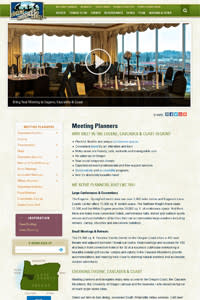 When was the last time you visited the Eugene, Cascades & Coast Meetings Planners website? If you've seen it in the past couple of months, you may have noticed that things look quite a bit different (and if you haven't seen it, there's no better time than now!). We launched a full redesign after several months of planning, and it's still a work in progress – we're adding more information every week.
The redesign features a fresh look and layout plus easier navigation. You may notice that we've updated and expanded some existing parts throughout the website, as well as added a variety of new features. We offer plenty of resources to make planning your next conference or event easier than ever:
Sort area facilities by total square footage and number of rooms with the Meeting Facilities Grid

Compare local venues by size and number of rooms with our new Meeting Facilities Grid.
Learn why we're a leader in hosting accessible meetings (check out our new video while you're there).
Our page on green meetings is loaded with suggestions for sustainable events.
Have you seen our list of complimentary convention services? We can help with arranging transportation or tours, providing visitor guides and maps, referrals, and more.
There's so much more to see, from information on lodging and military reunions to team building and area maps. Take a look around the revamped website and discover why your next event belongs in the Eugene, Cascades & Coast region.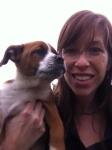 About the author: Jessica Chestnut is the Social Media and PR Manager for Convention and Sports. She's called Oregon home for more than 20 years, and there's nowhere else she would rather be than Lane County. She spends her free time snowboarding, skateboarding, camping, floating the McKenzie, watching college football, enjoying local microbrews and spending time with her husband and their boxer-mutt, Audra.