What's the first thing you do when you discover where your next meeting is going to be? You look up all the exciting activities the area has to offer and in the Eugene, Cascades & Coast region we have a little bit of everything. Natural wonders are top of the list when it comes to our area and we would like to share some of the highlights that you should check out while you're here for your next meeting, retreat or conference.

Room with a View
Just outside of Eugene, Spencer Butte is a moderate to difficult 1.7 mile (2.7 km) loop trail. Try it out as a morning break-out session or an afternoon eye opener. With a climb of 784 ft (235 m), the 360-degree view from the summit makes this short but challenging trail worth the effort. Look for views of the Three Sisters and Fern Ridge Reservoir. If you're feeling adventurous, connect this trail with other sections of the Ridgeline Trail System for a longer hike.
Hiking in the City
Skinner Butte is a moderate 1 mile (0,62 km) forested trail steps from downtown Eugene providing breathtaking views of the Willamette River and sweeping views of downtown Eugene. A nice mid-day hike or even have it as a team-building nature walk. The possibilities are endless.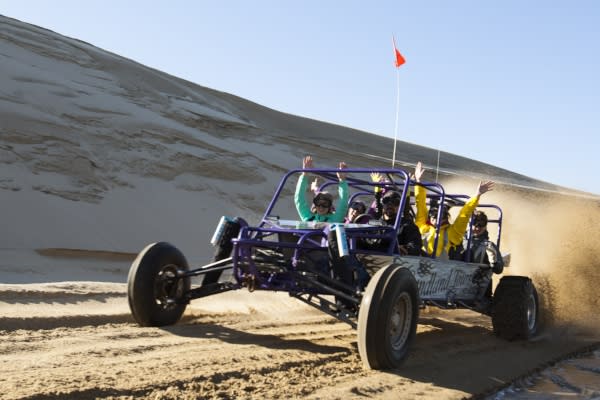 Rolling in the Dunes
Part of the Siuslaw National Forest, the Oregon Dunes cover 40 miles (64 km) along the coast, North America's largest coastal dunes. There are many ways to explore this dramatic natural wonder: by air, foot or off-highway vehicle (OHV). Recreational opportunities include quiet nature trails through vegetation teeming with wildlife, birding, beachcombing, fishing, sandboarding or sand sledding, stargazing and camping. Dune buggy rides with a professional guide are encouraged.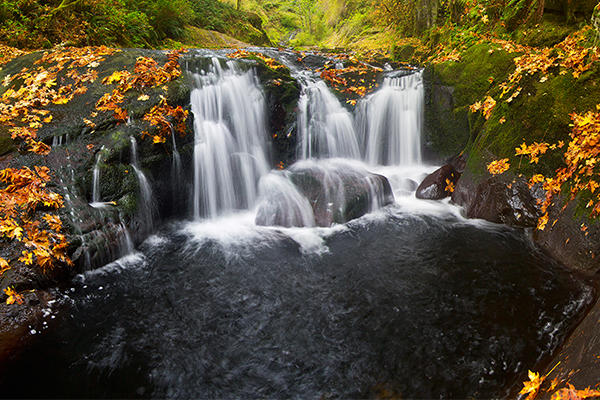 See a Waterfall
Part of the 7 Waterfall Wonders, Sweet Creek Falls is an easy, family-friendly and year-round trail. Sweet Creek Falls comprises four distinct waterfall tiers cascading a total of 70 ft (21.34 m), the plunges ranging from 10 to 30 ft (3.05 - 9.14 m). The lush Sweet Creek Falls Trail Complex features eleven small waterfalls in all. Sweet Creek Trail #1319 has four segments totaling 2.9 miles (4.67 km), with four separate trailheads and parking lots. Homestead Trailhead is the most direct route at 1.1 miles (1.77 km). Sweet Creek Falls is part of the Siuslaw River watershed in the Siuslaw National Forest.
The Eugene, Cascades & Coast region has an abundance of natural wonders and these only scratch the surface. For more day-trip or break out session ideas for your next meeting or conference talk to a member of our Convention Department today!