This September included a Friday the 13th, a day that often makes the superstitious uneasy. I however, felt that this particular Friday couldn't have gone any better, as I traveled to my "office" for the day – the always enchanting town of Florence on the Oregon Coast. My mission: to tour a handful of sites around Florence and understand what makes each special for an event, as well as discover activities that would not only be entertaining for groups, but can only be found in this part of Lane County.
South Jetty Beach There is nothing quite like the beach to send the senses into overdrive. The sound of the crashing waves, the taste of the salty air on your lips, the feel of sand tickling your feet – the beach never seems to disappoint. If you're visiting Florence, the best place to take in the ocean is South Jetty Beach, just after you cross the historic Siuslaw Bridge. Multiple parking areas let you ditch your car and make a quick trek over a dune, where you are greeted with a never ending view of coastline once at the top. Driving to the end of the road will take you to the jetty, which can be a great place to toss a crab pot into the water or watch for wildlife, including herons, seals, and migrating whales at the right time of year.
Florence Events Center The Florence Events Center is truly the pride of Florence. It plays host to any number of community events, from luncheons and conferences, to concerts and theater performances in the fully-equipped 455-seat theatre (complete with dressing rooms and remarkable acoustics). The venue includes one large room that can be broken into smaller meeting rooms, plus a variety of equipment available for rent and on-site catering from Red Rose Catering. As an added bonus, Florence Events Center is quick stroll from historic Old Town Florence, which is packed with things to do and see, and plenty of restaurants sure to please any palate.
Historic Old Town Florence At the mouth of the Siuslaw River sits historic Old Town Florence. This area is the epitome of the word "charming". Between the quaint storefronts, the tables filled with people lining the sidewalks of the restaurants, and a number of art galleries and museums, Old Town Florence is a necessary pit stop for anyone who comes to town. Grab a bowl of fresh chowder, walk the paths along the river to admire the boats parked at the docks, and don't forget to leave with a bag of freshly made saltwater taffy for the drive home.
Driftwood Shores It's safe to say that there are very few places on the Oregon Coast with the views of Driftwood Shores. Whether you're attending a meeting in one of their banquet rooms, or staying overnight in one of the many remodeled rooms, the ocean is the star of the property, as nearly everything at Driftwood Shores is oceanfront. Their Executive Board Room and Pacific, Heceta, and Siuslaw Banquet Rooms provide a lot of flexibility, whether you need to accommodate five people, or more than 100. In addition, Driftwood Shores is home to a restaurant, cocktail lounge, and full indoor aquatic center for those days when the beach is a little too blustery.
Three Rivers Casino Between the casino games, restaurants, bars, live entertainment, and close proximity to the beach, Three Rivers Casino and Hotel is a guaranteed winner for any meeting or conference (they will even create a slot or Blackjack tournament just for your group!). The Events Center can accommodate up to 700 people with state-of-the-art A/V equipment, or be broken into five smaller rooms. A couple of the on-site restaurants also offer more intimate meeting areas. Take a swing at the Ocean Dunes Golf Links between meetings (and take advantage of their "Stay & Play" lodging packages). Add in their deluxe hotel rooms, free bus service from Eugene four days a week, and their commitment to sustainability (Lane County's only Green Seal Silver Certification recipient for 2012), and it's a safe bet that Three Rivers Casino is a great venue for any event.
Sandland Adventures Sandland Adventures specializes in fun. Where else on the Oregon Coast can you find dune buggies, sand rails, go-karts, bumper boats, miniature golf, AND a train ride all at one location? It's the perfect spot to keep anyone in your group entertained, but it's the dune buggy tours and sand rail rides that really sets this place apart. The dune buggies tours accommodate 27 people, and let passengers tour the dunes at a leisurely pace for about an hour. For the adventure seekers, try a ride on one of their seven-passenger sand rails with a well-trained driver that sends you zipping over the dunes between 50 – 60 miles per hour. Be sure to schedule your ride ahead of time for your group, and ask about taking 10% off if you have 20 people or more.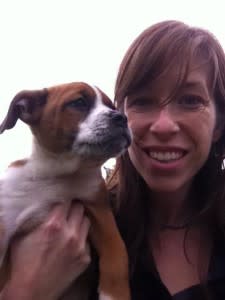 About the author: Jessica Chestnut is the Social Media and PR Manager for Convention and Sports. Although she's only been in Lane County since 2008, there's nowhere else in Oregon she would rather be. She spends her free time exploring the great outdoors, snowboarding, camping, floating the McKenzie, watching college football, enjoying local microbrews and spending time with her husband and puppy.