Shopping. This word just speaks of excitement and adventure when I hear it. In the Eugene, Cascades & Coast region there is NO SALES TAX so shopping is easier on the budget. However, I do tend to leave a corner in my suitcase empty when I travel for something that catches my eye. I have been known to purchase shoes, boots, handbags, jackets, jewelry and teas when I travel (tea is mandatory in my world). For me, I see something unique in the item and it is a great reminder of where I have been or perhaps who I was with. Thus, the adventure component.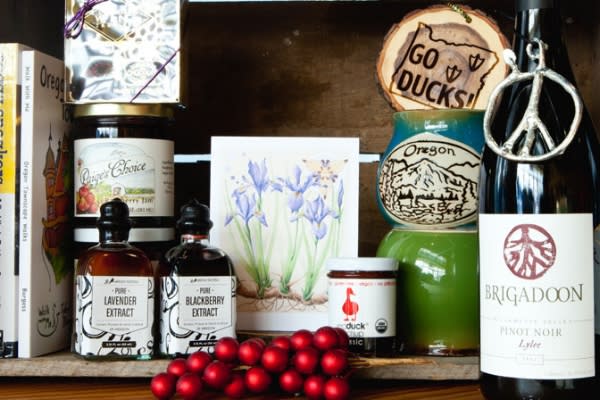 When I travel and even when I'm at home, one of the best locations that I have discovered for those unusual items (gifts for others or perhaps yourself) is the gift shop of museums. I know, it is not the first place that you would think of but trust me... those museum gift shop buyers are in tune with what we are looking for. Locally we have some fantastic museums that I enjoy frequenting. After I have finished viewing and being amazed at the displays I find my way to their gift shop. I purchase handmade soaps, non-perishable food/beverages, toiletry bags and books from local authors. I get excited when I find that unique item that will make a great gift for someone special. My "Thank You" cards are from around the nation – check out the next one that you receive.
Another great place to find gifts are at visitor centers, such as our own Adventure Center. Many times those places have a nice selection of local products from crafts to t-shirts to wine and beer.  
Need a hostess gift? Look for a unique book or a local piece of art. 
Need a thank you gift? Look at their specially created cards, often with scenery of the area.
Need a quick touch of pizzazz for your outfit? Look at their jewelry or scarves.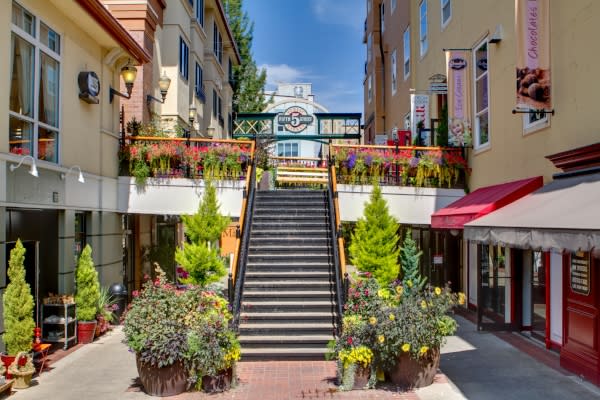 Your imagination is the only boundary. Plus, these items are small and can tuck right into your carry-on bag and ready for when you need them. Regardless of your budget or creativity level, shopping is a great adventure that can be shared with your best friend, with that new person that you just met or on your own. 
Call me when you are in town and I'd be delighted to give you a few suggestions of some fantastic locations to visit. Remember there is NO SALES TAX so your shopping dollars go a bit further. Here's to your next shopping adventure….