Back To Previous Page
Staying Fit: A Meeting Planner's Dilemma
Published: September 10, 2013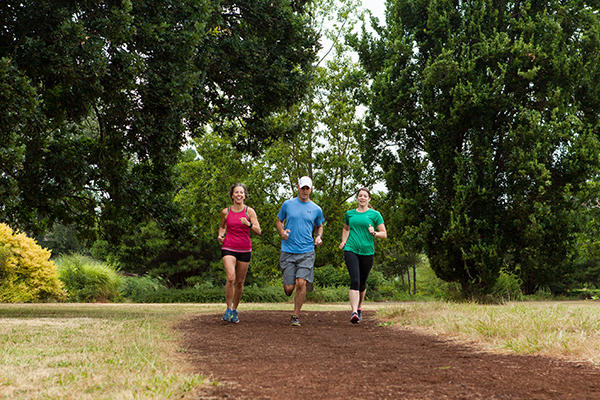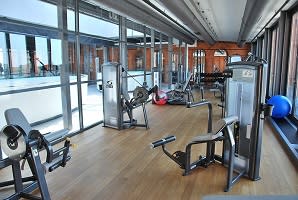 Staying fit and healthy is best accomplished when I stick to my routine. During a normal week, I fix wholesome meals and make a daily trek to the gym. However, like many meeting professionals, a busy travel schedule often gets in the way of my best intentions. With a plethora of hotel gyms and interesting places to run or walk, staying active on the road is certainly possible; but the disruption to routine can be a challenge.
To bolster good intentions and stay on track, here are some healthy habits I've adopted for travel:
•    I always check my hotel's website to see what type of gym facility they have. Is there an extra fee? What hours is it open? What type of equipment do they have?
•    Packing gym clothes (especially shoes) can take up more space than you might like. My helpful tip is to travel in your gym clothes and tennis shoes. It saves suitcase space and makes for comfortable travel clothing.
•    While you're traveling, be mindful of how you're picking up suitcases. I can't count the number of times I've found myself with strange aches and pains from lifting, twisting and maneuvering luggage through airports, hotels and expo centers.
•    While it's encouraging to see many airports now offering healthier food choices, always bring your own nutritious snacks. You may not always have healthy options readily accessible, and you may want these for breakfast or a snack at your hotel. Having checked into hotels late at night after room service has closed, I've been grateful to have a snack handy.
•    Conference schedules don't always allow for workout time. I'm very appreciative of a conference schedule that starts at 9 a.m. or offers a couple of hours between the last session and the evening activities so I can get a workout in without having to wake up at 4 a.m. Scheduling a morning group run or a yoga class can be a terrific addition to a conference agenda.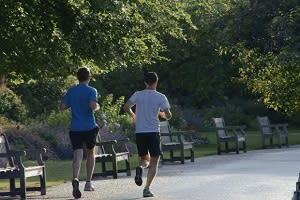 •    Even if you can't make it to the hotel's gym, try to find time to walk, but do it safely! I like to run, but sometimes find myself in a city where I don't feel comfortable running by myself. Often there are local running clubs that welcome guests. For example, the Eugene Running Company has weekly running groups that would be ideal to join while you visit. You not only get in a safe run on a proven route, but also get to make some new friends.
•    Many local gyms offer a daily rate for guests. The local CVB or your hotel can refer you to nearby gyms or local running clubs that allow drop-in guests. Your home gym may also offer reciprocal memberships in other cities; be sure to check these out before you leave.
•    There are some useful online workouts that you can pull up on your iPad so you can work out in your hotel room, if there are no other options. My current favorite is the Summer Shape-up Plan from Blonde Ponytail. There are also great workouts on Fitness Magazine's website.
Like anything else, whatever you make a priority is what you'll do. With a little pre-planning, you can maintain your healthy habits even while hopping from meeting to meeting. See you on the road!