Because we have a staff of road warriors – and we know that meeting planners spend a great deal of time traveling as well – we thought it would be fun to share some of our best travel tips.
Try not to arrive at your destination's airport past 10pm. That way, the rental car agencies are still open, shuttles are still running and the airport is still busy. I arrived at my destination at 12:30am on one recent trip and everything was closed. Then I saw a flight crew waiting and knew they had transportation somehow. So I asked their shuttle driver if I could pay him to take me to my hotel after he dropped off the flight crew. He not only agreed to do that but he called ahead to my hotel and made sure that my room was still waiting for me. He certainly deserved his tip!
Carry a back-up battery for your cell phone. During the last few nasty storms on the East Coast many of the airports found themselves filled with stranded travelers.  Several travelers were searching for outlets to charge their cell phones. I just popped out the back-up battery and was set.
~ Juanita Metzler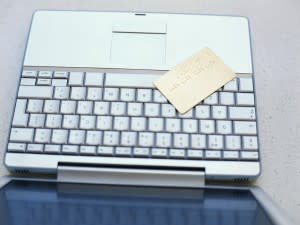 Engrave the back of your laptops and other electronics with your driver's license number and two-letter state abbreviation. Police will contact you anywhere in the country if your items are found.
Always pack a safety pin. It cost me 50 cents for two safety pins at the airport gift shop!
~ Sue Harshbarger
Two must do travel tips – to help avoid jet lag, drink a lot of water during the flight. You'll probably end up in the restroom more than you'd like, but it really works. And regardless of where you're going, bring snacks… preferably healthy snacks.
~ Mike Gaffaney
At a recent conference, another attendee (a seasoned meeting planner) told me that she packs thermal heat wraps on trips, and wears one on the back of her shoulders during a full day of meetings. She swears that it not only helps her muscles stay relaxed, but also keeps her warm in often chilly meeting rooms.
Roll your clothing when you pack. You can get more clothes in your suitcase that way and it also keeps them more wrinkle-free.
When I depart from my home airport, I snap a quick picture of my car's location in the airport parking lot. When you've just returned home from a long trip (especially if it's your third trip in a row!), your mind just isn't thinking about where you parked your car. A photo saved on your phone will easily show you the location.
The local visitors bureau is a great resource for information on hotels, restaurants, and activities. Be sure to visit their website for ideas!
~ Janis Ross
Do you have any surefire travel tips? We'd love to hear them!