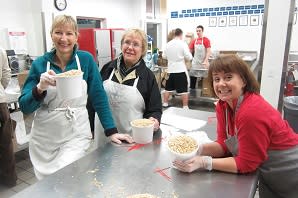 I'll admit it. I have an obsession. Every time the opportunity arises, I tell myself, "Just say no." Somehow, I can't seem to help myself....
"My name is Janis Ross. And I am a volunteer."
Need to bag up bulk food at the food bank? I'm your gal. Have an open board position? Just ask! Need someone to work registration? Sure! The meetings industry is rife with other obsessed professionals, just like me. No matter how busy we are, we seem to be able to find more time in our day to offer up our time and expertise.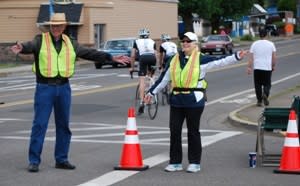 Our Convention Sales Managers are equally passionate. Juanita Metzler is a fixture at One Hope, a group of pastors and faith-based community members who meet monthly to support each other and occasionally organize community events ranging from school supply giveaways to packaging Thanksgiving boxes for people in need.
Volunteering is, of course, a great way to give something back to your community. But there's more to it for those of us in the meetings industry. Volunteering in our destination connects us with a wide array of resources and useful connections throughout the area that can make planning your meeting easier.
As hard as it is for me to believe, I have worked in the meetings industry for 30 years - in hotel sales, as a meeting planner, and now with a convention and visitors bureau. There are colleagues I have known for nearly that entire time - some that I met just by offering my time. When we meet at industry events, it's more like a family reunion (complete with hugs) than a business function.
If you volunteer in your community, think about all the people you've encounter and the lasting connections you've made. If you've only thought about volunteering, why wait? You'll be amazed by the valuable partnerships you'll gain as you work to make your community a better place to live and a better place to visit.