Trestle Creek Falls
This ultimate waterfall adventure involves the classic lush grotto experience of the lower falls paired with a unique behind-the-falls perspective of the rocky upper falls.
Trestle Creek Falls is located near Cottage Grove in the Willamette Valley.
An elegant fan waterfall, framed by a mossy rock grotto, ferns and towering old growth; drops a total of 60 feet (18.288 m) over two tiers. 
Trestle Creek Trail #1403C is a moderate .75 mile (1.2070 km) hike over gentle terrain ideal for family hikes year-round.
Exert yourself on the more difficult Upper Trestle Creek Falls Trail #1403D for an additional 2.5 miles (4.0234 km) of adventure. On this portion, the trail goes behind the cascading waterfall itself! 
Trestle Creek Falls peaks in spring with snow-melt. Late summer and autumn when water levels drop, the falls' roar retreats to a melodious murmur.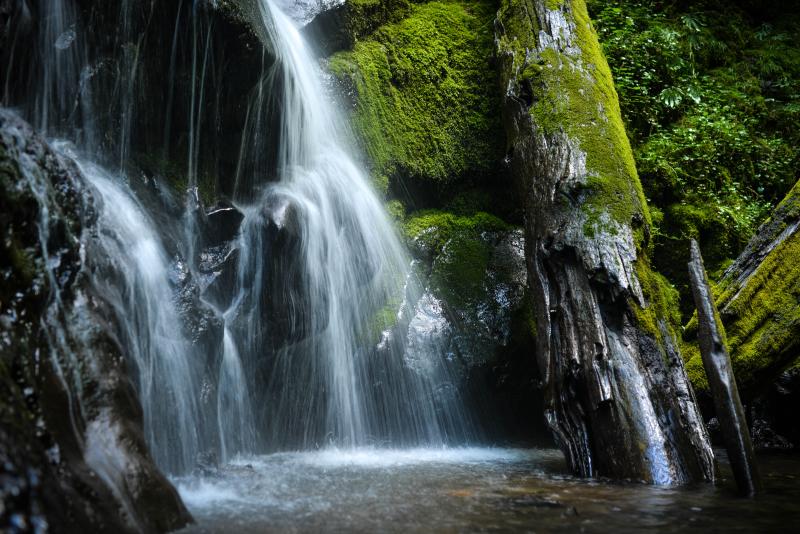 KNOW BEFORE YOU GO
The trailhead is approximately 25 miles (40.234 km) from Cottage Grove
Umpqua National Forest - Cottage Grove Ranger District
Watch out for poison oak along the trail on the southern slopes
No fee or permits required 
Directions: From Cottage Grove follow Row River Rd east for 19 miles (30.578 km).
At the junction of Layng Creek Rd and Brice Creek Rd, stay right travelling onto Brice Creek Rd for another 8.2 miles (13.197 km).
At the junction of Champion Creek Rd and Brice Creek Rd, park before the bridge. Follow the Brice Creek Trail across the foot bridge. Hike west on Brice Creek Trail #1403 to the Trestle Creek Falls Trailhead.
MAP IT
Upper Trestle Creek Falls is accessible but Lower Trestle Creek Falls is still inaccessible due to the 2019 winter storm. Enjoy this scenic 60 foot (18,3 m) horsetail waterfall ensconced in a moss-covered rock grotto ringed by old-growth forest. Trestle Creek is part of the Row River watershed and located in the Umpqua National Forest. Trestle Creek Falls Trail #1403C is a moderate .75-mile (1,2-km) narrow, meandering trail popular with families. Hike directly behind the waterfall by continuing on Trestle Creek Falls Trail #1403D for another, more challenging 2.5 miles (4 km). Discover this waterfall approximately 46 miles (74 km) south of Eugene, near the town of Cottage Grove. Best flows are March to June.

Row River Rd to Brice Creek Rd, Cottage Grove OR 97424

P: 541.767.5000

Book Now
FUN NEARBY ACTIVITIES
Explore the small town lore of Cottage Grove. This former gold rush and logging community has a colorful history as both home to Opal Whiteley, a controversial mystic, and as a frequent Hollywood film set. Tour the town's murals and museums. 
Tour half a dozen historic covered bridges in town and around Dorena Reservoir by cycling, hiking or driving along the Row River National Recreation Trail. 
High calibre community theater is onstage at the Cottage Theatre.
Visit the local tasting rooms of nearby wineries. Saginaw Vineyard offers a picturesque classic farm setting.
The Village Green Resort showcases a dozen theme gardens to meander.
If You Like Trestle Creek Falls, You Might Also Like:
Kentucky Falls Trail #1376 showcases three remote waterfalls that range from spring rages to late summer…

Lake Creek Falls comprises a series of small waterfalls, part of which mimics a long ramp before plunging 10…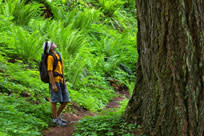 Walk beneath leafy bowers, through ebony lava fields and colorful wildflower meadows.…
More

Info

›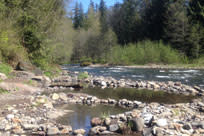 Soak in hot mineral pools with a forest backdrop and the accompaniment of birdsong…
More

Info

›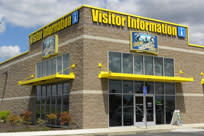 Visitor Information
Get maps, brochures, information and any necessary permits at the Adventure Center in Springfield…

Plan your trip to Eugene, Cascades & Coast.