2022 Women's Pac-12 Golf Championships
April 17 - 20, 2022
Welcome athletes, officials and enthusiasts!
We are excited to welcome the 2022 Women's Pac-12 Golf Championships to the Eugene, Cascades & Coast region! Our Sports Commission is here to help with the event and provide resources and information for participants, staff and fans.
Venue & Parking 
The event will take place at the Eugene Country Club and parking is available on-site. For additional event information, please click here.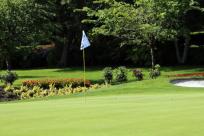 Located in the heart of Eugene, the Eugene Country Club is easily accessible and often ranked among the top premier golf clubs in the…
More
›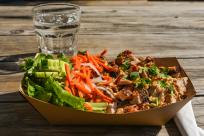 Explore the region's best restaurants, food courts and food trucks. Browse our dining guide for suggestions…
More
›
Off the Field Course
Perhaps nothing can compete with the energy and excitement of a pac-12 championships. But you don't have to venture far from the Eugene Country Club to discover some world-class experiences. After you've competed make the time to explore the area. Take a dune buggy tour of the sand dunes on the coast, hike to roaring waterfalls in the mountains or just indulge in incredibly good food and drink dished up in the metro centers or the region's many small communities. Take the team river rafting, rock climbing, scavenger hunting or shopping at one of the unique markets.
Let Eugene, Cascades & Coast be your guide for all of your adventures. For sightseeing ideas, maps, guides, recreation passes, and more, call 800.547.5445 or come see us at our downtown Eugene visitor center.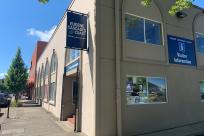 754 Olive St, Eugene 541.484.5307 Open Monday thru Friday 8 a.m. - 5 p.m…
More
›