Accessible Outdoors & Recreation
Get close to nature! Paved paths and wheelchair-friendly viewing platforms enhance park experiences so that you can venture right to the water's edge to fish or bird watch. Coastal paths, scenic roads and the beauty of Oregon's outdoors await you here.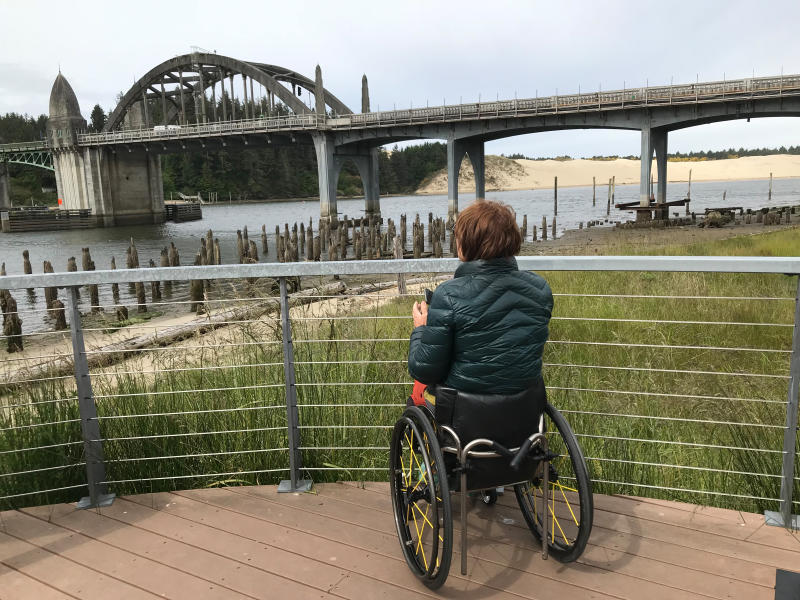 Viewing the Siuslaw Bridge by Meg Trendler
Go Adventuring
The Hilyard Community Center in Eugene is a leader for inclusive activities through their Adaptive Recreation Services Department. Rent an array of adaptive equipment for outdoor adventures like water skiing or cycling. From dancing to rock climbing to paddling, the Hilyard Community Center offers many enriching physical programs. A variety of field trips take community members and travelers on trips to the Oregon Coast and adaptive skiing excursions in the mountains. Adapted bicycles for touring around town are also available to rent.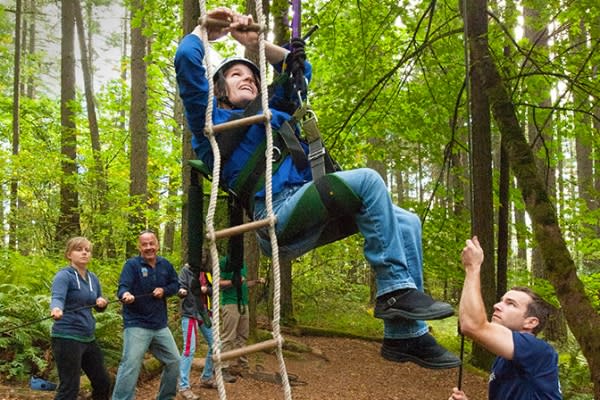 Adapted Spencer Butte Challenge Course Rope Ladder
Spencer Butte Challenge Course
Designed for inclusive group participation, the Spencer Butte Challenge Course offers an empowering ropes course and team-building arena that can be adapted to a variety of abilities. Work with guides that facilitate collaborative games and movement through low and high elements.
Wheelchair Accessible Axe Throwing
Like to play darts? Now think bigger! Oregon Axe presents target practice with small axes. This indoor lounge is set up with wheelchair accessible throwing lanes. Call for more details.
Soothing Waters
For a soak in a hot springs-fed swimming pool, head to McKenzie River. The Belknap Hot Springs Resort offers day-use access to accessible showers, locker rooms and an outdoor pool that has steps with an handrail into the water.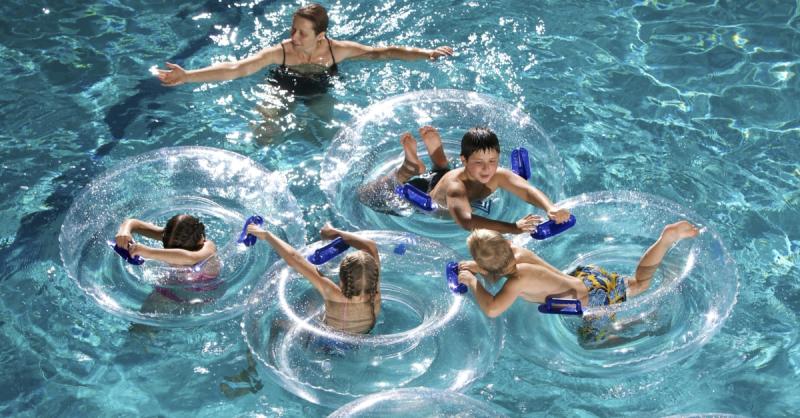 Splash! Wave Pool by Willamalane
Splash! at Lively Park has a variety of warm-water, shallow and deep water options ideal for water walking or swimming during independent exercise times (when wave features are off).
Cascade Mountain Adventure
Enjoy the view from the wheelchair-accessible observation deck at one of Oregon's tallest waterfalls at Salt Creek Falls. For the adventurous, experienced professionals will assist all abilities with river rafting!
Access Passes & Permits
For easier access to outdoor activities, there are several different federal, state and county programs. Each has different eligibility guidelines and all require application.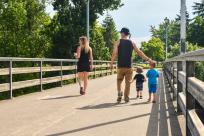 These mixed-use, flat and well maintained paths are great for wheelchairs, smooth inline skating,…
More

Info

›

Get a free travel guide