Information for International Travelers
Understanding local customs, practices and expectations can help provide a more streamlined and smoother travel experience. Here are some local tips and resources to help make traveling easier for our international visitors.
Money Exchange & Shopping
Exchanging currency is not easily done in Eugene - Springfield as most banks do not maintain or accept foreign currencies. Summit Bank has limited access to currency exchange. Please contact them at 541.684.7500 to discuss your needs. However, we strongly recommend changing money prior to arrival. Local stores are unlikely to accept foreign currency.
Traveler's Cheques & Prepaid Cards
American Express Traveler's Cheques may still be redeemed or purchased at specific locations but prepaid cards are replacing them. Eugene AAA no longer sells traveler's cheques but may offer travel insurance or other financial benefits and services to AAA members.
Sales Tax
It varies by state, but in Oregon, there isn't any retail sales tax! So that makes it easier knowing what you'll be charged at the grocery store or retail store cash register. However, there are taxes and fees that will appear on your hotel room bill as applicable by region. 
Eugene Shopping Bag Charges
One extra charge that you may incur at the cash register is a shopping bag fee. Complimentary plastic and paper bags were restricted several years back, so when grocery or retail shopping in Eugene — bring your own reusable bag or plan on purchasing a paper bag for .05 at check out. You can also purchase re-usable shopping bags of varying quality at markets and retail outlets.
ATMs & Cash Withdrawals
Use your credit or debit card at a bank or local ATM to withdraw money.
Cashless Transactions
Due to pandemic protocols, some restaurants or stores are promoting cashless transactions. Ordering and payment are done on tablets, so be prepared with a card for those digital destinations. 
Best to plan ahead and pre-purchase any needed recreation and park permits, but if you find that you need to purchase a parking permit at a trailhead, some kiosks will only accept card payment.
Cash Only
If you are are traversing the back roads through Oregon Wine Country or agricultural lands, you'll want to have cash with you for shopping at farm stands. Many operate on the honor system, so bring small bills so you can leave exact amounts. 
Tipping & Gratuities
Waitstaff live off their tips in the United States. Their base pay is minimal, so remember that when dining out. For sit down service, gratuities customarily range from 15-20% of your total bill, depending on the quality of service you received.
At food trucks, take-out windows and coffee carts there is usually a tip jar — drop in your change or a few dollars to thank them. When ordering drinks directly from a bartender, it is customary to tip them one to three dollars tip too, depending on what you ordered and how many drinks.
Other Gratuities
Shuttle drivers, cabs, baggage attendants, stylists and spa service providers are generally tipped $1 a bag, or 10% to 20% of the bill, to reflect the level of service provided.
Language & Translation
Google offers online translation and you may wish to carry a language dictionary or phrase book with you. 
Pick up the printed Eugene, Cascades & Coast Visitor Guide in French, Japanese, German and Spanish. Copies are available at our Visitor Center in downtown Eugene.
The Jordan Schnitzer Museum of Art on the University of Oregon campus offers their gallery guide in six different languages.
The University of Oregon offers sign language interpreting services for university-related events.
Other resources include Centro Latino Americano.
International Phone Calls
To make international phone calls, purchase a phone card from Buy2 or any Fred Meyer.
Smoking in Oregon
Tobacco
Please refrain from smoking in all public, indoor spaces in Oregon. Check with your hotel regarding permitted smoking areas in or around the building as smoking is not allowed in hotel rooms.
When smoking outside, per smoking regulations, you must be at least 10 feet (3 m) away from business doorways, entrances, exits, accessibility ramps, intake values and windows. Twenty feet (6 m) from others is considerate. This includes electronic cigarettes and vaping. Always dispose of cigarettes properly.
Cannabis
Cannabis is legal to purchase and consume recreationally but there are laws guiding the sale and use of cannabis.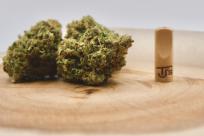 Welcome to Eugene! Among the many things you've come here to enjoy we hope you can take time to…
More

Info

›
Hot Springs Etiquette
Swimsuit coverage is required at most public outdoor swimming holes, hot springs and beaches. Exceptions to this include a few natural hot springs in the Cascades area, where full or partial nudity may be practiced. Please note that the private swimming pool-fed Belknap Hot Springs requires swimwear.
If you are seeking clothing-optional areas, the Willamettans is a private nudist resort popular with families and visitors. The Oregon Country Fair, also family-friendly, is held on private lands near Veneta every July, and is relaxed around partial nudity. One of their vendors, Naturally Undressed Endeavors,  can help answer questions about the nudist lifestyle.
Travel & Outdoor Recreation
Limited Cell Service Outside Metro
If you are heading out toward the Oregon Coast or up into the Cascade Mountains, be prepared that your cell service coverage may be spotty or not be available. Download or print out a paper map and have the information you needed before heading out.public transportation/getting around.
Prepare for Outdoor Adventures
The region offers many outdoor recreational adventures with hiking, waterfall viewing, lakes and hot springs. Dress for changing weather conditions, pack food and water, and always let someone know where you plan to go.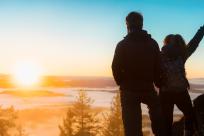 Don't leave home without checking this handy list of local tips for outdoor adventures!…
More

Info

›
Recycling & Garbage
Oregon prides itself in green practices like recycling. When disposing of waste, you may be asked to sort into recycle bins and "landfill". Some places even offer composting bins. If you have questions on what goes where, ask the restaurant host or cashier.
Please pack out whatever you pack into outdoor recreational spaces and public areas. Littering incurs a financial penalty and harms wildlife and natural environments.
Healthcare/Urgent Care
If there is a medical emergency, you may find it more expedient to head to a local urgent care office rather than a hospital emergency room. Call ahead to see what your out of pocket expenses will be, or what insurance is accepted. 
Some urgent care clinics include:
Popular Culture
Visitors to our area may wish to visit the iconic cultural attractions of our area. From "The Simpsons" TV show to the region's counter-cultural enclaves, there is a lot to explore.