Favorite Road Trips
Your next road trip starts right here!
We know the journey is more than half the fun, so we've rounded up a few of our favorite road trips for inspiration. Follow these step-by-step itineraries, or pick a few stops from each and build your own trip.
Drive from the Cascade mountains to the Oregon Coast, loop through the Willamette Valley or tour must-see landmarks across Oregon. We've highlighted worthy stops, insider tips, great places to eat and where to stay. All you've got to do is pack the car, get a map, make any needed reservations and go.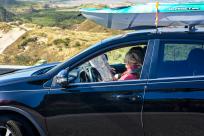 Hit Play and Hit the Road The Eugene, Cascades & Coast region is full of beautiful back roads and…
More

Info

›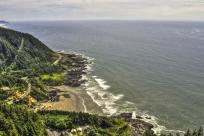 Watching the Oregon Coast's weather roll in and out over the beautiful Pacific Ocean is a dance of dazzling beauty and fearsome…
More

Info

›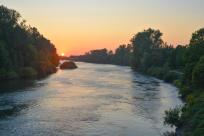 When your perfect day in Eugene just can't end yet, head to one of these top sunset spots and…
More

Info

›
Scenic Byways
Each season adds its own special magic from spring wildflowers to colorful fall foliage, and around every corner is a chance to spot Oregon's diverse wildlife. Pause at state parks, scenic overlooks, or estuarine marshes for a closer look at the region's natural wonders.
In addition to the region's scenic byways, discover special tour routes and trails highlighting collections of covered bridges, wineries or other attractions. 

Get a free travel guide