Sky & Star Watching
Track constellations in the sky year-round, and every August watch the Perseid meteor showers. From Oregon's coastline to the Willamette Valley's wide open fields to serene Cascade lakes and mountain tops, there are plenty of optimal places to gaze up at the heavens. When you are camping, make sure to look up!
Best places for stargazing
Below are just a few stargazing recommendations.
Dee Wright Observatory - McKenzie River
A prime spot for stargazing is the remote scenic observatory on Highway 242, out in the middle of the barren lava fields. This seasonally-accessible site is not astronomically based (no telescopes or interpretative signage for celestial observations), but it's elevation and distance from light pollution is ideal. Closed seasonally.
Oregon Dunes National Recreation Area - Oregon Coast
In designated camping areas, hike out into the sand dunes at night for epic stargazing. Away from city lights, these rolling mountains of sand provide a comfy cushion as you lay on your back and observe meteor showers overhead. Please observe any seasonal and day-use only restrictions.
Dexter Reservoir - Lowell
Dark skies are excellent here. Bring your telescope and set up on the shores of the dark lake. Please note that the park closes at 9 p.m.
College Hill Reservoir - Eugene
A concrete enclosed reservoir atop Eugene's College Hill on Lawrence and 23rd Streets is an easily accessible and popular spot for stargazing right in town. Join the Eugene Astronomical Society's monthly for their "First Quarter Moon Star Parties" and peek through their telescopes at the constellations.
Spencer Butte - Eugene 
Just outside Eugene, a 1.7 mile (2.7 km) uphill hike rewards you with 360-degree views of the Willamette Valley and unobstructed sky. Use caution and flashlights if descending after dark.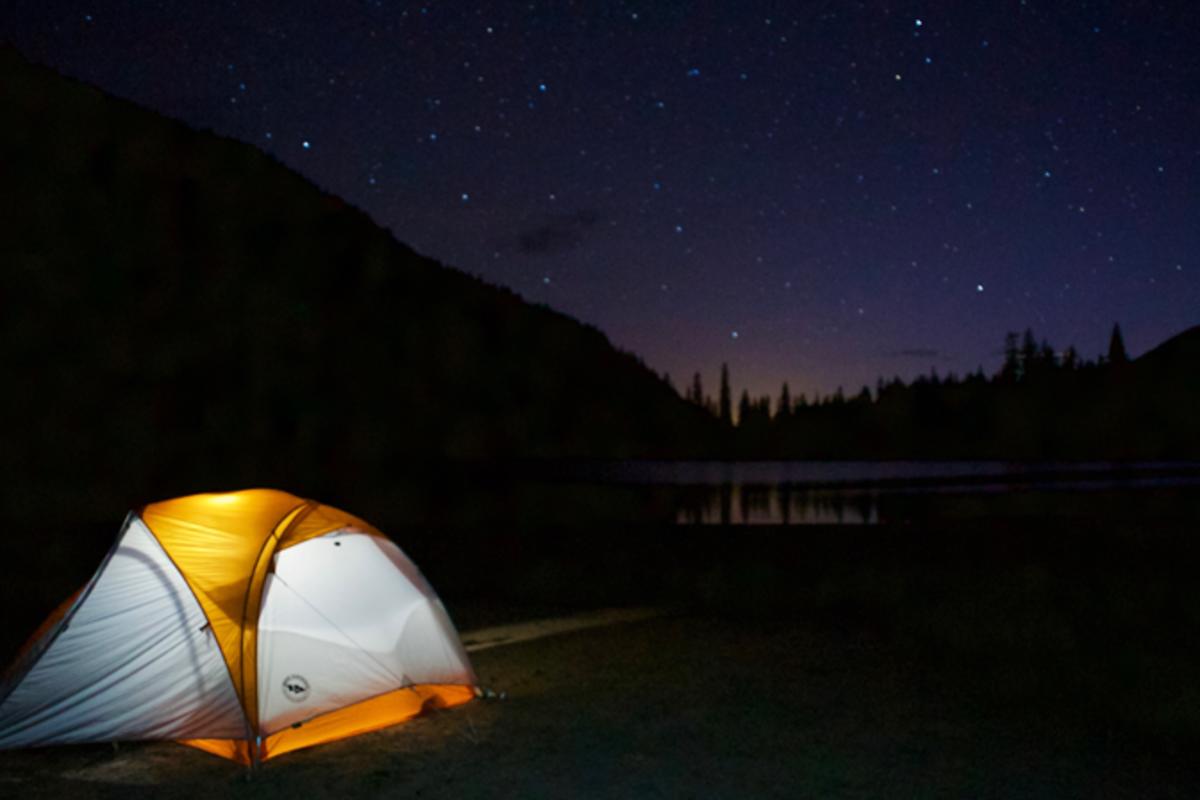 Stargazing Etiquette
Please do not shine flash lights or use mobile phone screens near a stargazing site. The light reduces night vision for approximately twenty minutes. If you must use a light, keep it dim and filter it with red taillight tape.
When children are participating in telescope sharing, please have them clasp their hands behind their backs while viewing. This will help them refrain from grabbing at the fragile lenses.
The rolling clouds and crashing waves churn up adrenaline for storm chasers.

View the stars and planets in an immersive dome experience complete with laser lights and 3D.

Dive deep into color as the sun sets into the Pacific Ocean.

Get a free travel guide