Storm Watching
Wind-whipped waves and churning surf bring storm-watching visitors, storm chasers and county residents to the Oregon Coast each winter, anxious to see the spectacular mix of crashing water, heavy rain and gusting winds.
Here are some tips for a safe and fun storm watching adventure from Florence to Yachats:
Storm intensity picks up noticeably toward the end of November and lasts through March. Watch the weather report and plan your trip when "strong winds and high waves" are forecast.
Get a tide table to help you plan your post-storm beachcombing, and also to ensure that you don't get stranded with the changing tides.
Bring a rainproof jacket and stock your car or Florence hotel room with extra water, snacks and a flashlight.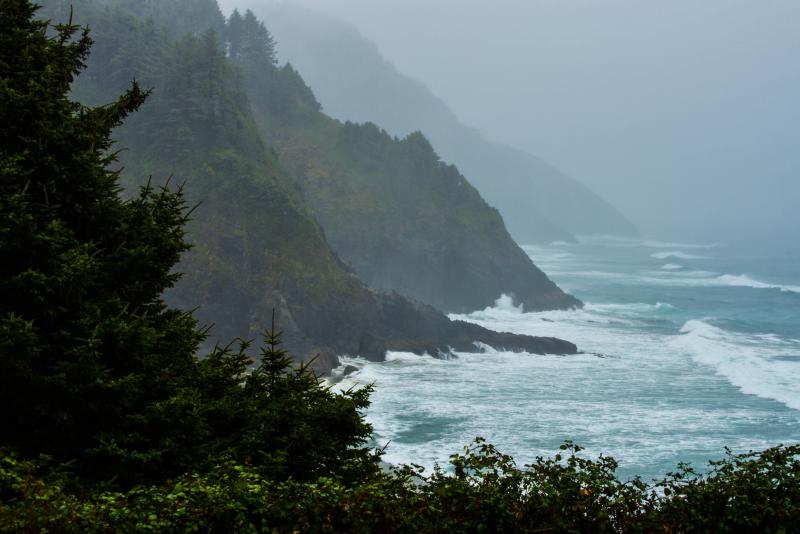 WHERE TO GO
Any of the viewpoints on the stretch of highway between Yachats and Florence offer a spectacular view of waves crashing against the Oregon Coast's rocky outcroppings. Many popular points for whale watching are also excellent for storm watching.
The high cliffs between Heceta Head Lighthouse and Cape Perpetua offer both a dramatic view and the safety of being perched high above the crashing surf. There is a turnout south of the lighthouse which is a popular place for photographs - be careful though, as it can be very windy.
The most enjoyable storm watching is from the safety of a warm, cozy hotel room with a full oceanfront view. Driftwood Shores, with its oceanfront dining and guest rooms, is one such example. Bring binoculars and curl up with a warm drink by the window to watch the stunning display of nature's fury.
After the storm has passed,  along the miles of sandy shoreline may turn up an assortment of sea treasures.
SAFETY TIPS
Storm watching may be exciting, but the most important thing is that you stay safe. Weather conditions may change quickly. Please comply with all posted signs and warnings.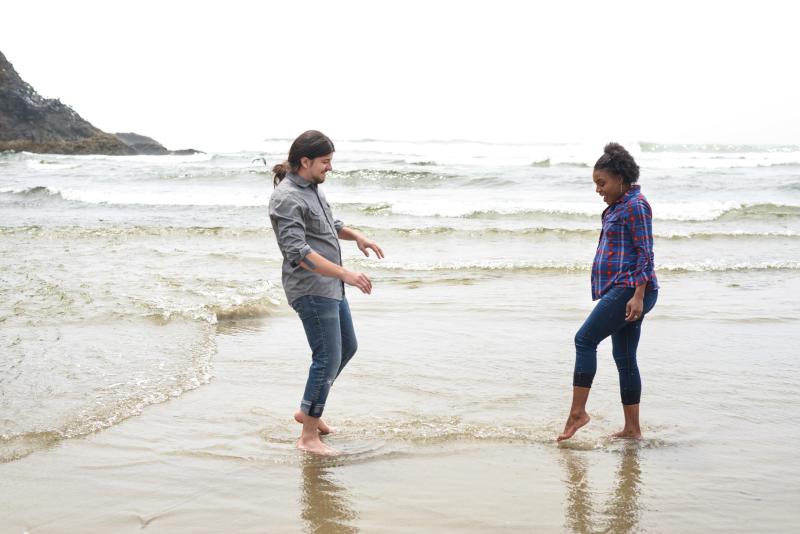 Wind gusts over 50 mph and "sneaker" waves towering over 30 feet can sweep you out to sea at a moment's notice. Always stay away from sea cliffs when the wind is strong enough that walking is difficult, and never turn your back on the ocean.
Massive waves can unexpectedly throw logs and other debris through the air - another reason to keep your distance from the crashing surf.
Beware of rock or mudslides. If you see mud trickles or rocks rolling down a hillside, evacuate the area immediately.
On the beach after a storm keep watch for large waves which can remain even after the winds have died down.
If you find human-made debris on the beach, including items washing up from the 2011 tsunami in Japan, please dispose of it or report it properly. Do not handle potentially hazardous items.
Visit Tripcheck.com for Oregon Coast road conditions and weather alerts.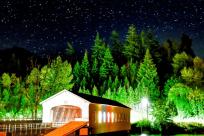 Discover the night sky with these stargazing tips.…
More

Info

›