Oregon Coast Honeymoons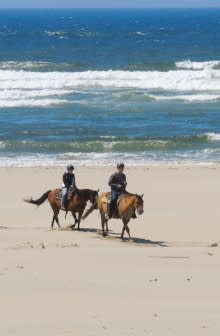 In 2013, MSN Living named the Oregon Coast as one the World's Best Romantic Honeymoon Destinations. Honeymooning on the Oregon Coast is a magical experience. Alone with your loved one, witness the mist-shrouded craggy cliffs jutting into the roaring ocean and the wind swept sandy beaches stretching empty for miles. Rain or shine, the coastline offers up unparalleled drama and mystery every day, sometimes changing by the hour.
Just an hour west of Eugene, the coastal community of Florence provides a pleasing mix of adventures. Imagine a romantic day in Historic Old Town Florence, walking along the boardwalk, shopping boutiques and dining in riverfront cafes. Duck into City Lights Cinemas for a classic movie theater experience. Request a window table at a waterfront restaurant and order seafood. Buy taffy, fly kites and build sand castles!
From Florence, the dunes open up to the south and the mountains to the north. Hike to coastal lakes or paddle the Siuslaw River. Take to the skies in an ApexHeli helicopter for fantastic aerial sightseeing. Watch for whales. Ride horses across the beach or charge the sand dunes on dune buggies. Visit the Sea Lion Caves, home to bellowing Sea Lions. And hike up to the one hundred-year-old Heceta Head Lighthouse. You can even stay in the original assistant lighthouse keeper's home which has been converted into a bed and breakfast.
Romantic Hot Spots
A century-old lighthouse casts the brightest light on the Oregon Coast.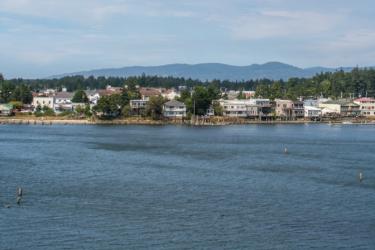 The Bay View Bistro
Look back over the Siuslaw River at the historic waterfront while dining on scrumptious fare.
Gaze at the 1936 Art Deco-style bridge spanning the Siuslaw River where it meets the Pacific Ocean.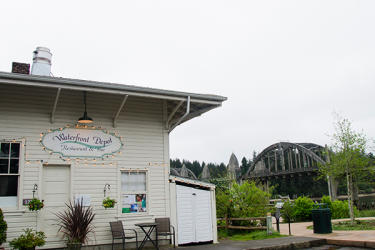 Waterfront Depot
Views of the Siuslaw River Bridge and fine cuisine make this cozy restaurant divine.
Dramatic coastline views from the top of the park, make this the ultimate sunset spot.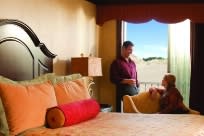 Curl up in an ocean view hotel or riverview condo.…
More

Info

›

Get a free travel guide