Willamette Valley Honeymoon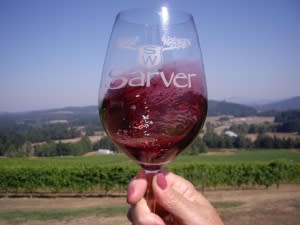 Sip and savor your way through Oregon wine country touring a dozen local wineries that have made Oregon famous for its Pinot Noir. During the summer evenings enjoy a vineyard concert under the stars. Pair great wines with the culinary bounty grown, raised and produced in the Willamette Valley. Wineries like King Estate offer memorable meals on their outdoor terraces, along with daily wine-making tours.
Many of the local farms also open their gates to visitors for farm tours, festivals and produce sales. Stay on an organic farm B&B and help with farm chores. Depending on the season, pick buckets of blueberries or select that perfect pumpkin!
Historical trails crisscross the county, inviting exploration by bicycle, foot, car, limousine or RV. Ever heard of the romantic "Bridges of Lane County?" Well, now you have! Set out to see all twenty covered bridges, some still open for driving through, others offering great sheltered picnic spots. The All-America Town of Cottage Grove is a goldmine of romantic history from its preserved buildings to its many filming locations and magnificent murals.
Eugene - Springfield is rich in romance from the ivy-covered college campus to its world class performing arts to its bodacious parks. Follow up a university lecture with a micro-brew in a campus pub. Frolic in a riverside park and rent a raft for an afternoon float. Or attend a musical at the Hult Center and end the evening with a night cap at a sophisticated downtown diner.
Romantic Hot Spots
Stroll among the roses at this lovely riverside park in downtown Eugene.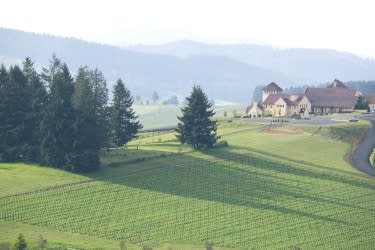 King Estate
Exuding romance, King Estate winery offers fine dining, wine tasting and tours.
Drive or hike to the top of this "lovers' lane" for sweeping views of the city below.
In the small historic town of Cottage Grove, tour six preserved covered bridges.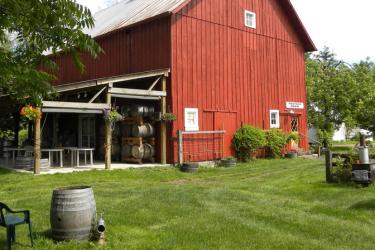 Saginaw Vineyard
Taste wine in a charming red barn, set among vineyards and sheep pastures.
Explore the boutiques and fine dining at this charming marketplace.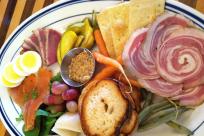 Dig into a farm-to-table honeymoon, soak up culture, shop and play golf…
More

Info

›