Back To Previous Page
17 Wineries Offer Music, Food and Fun
Published: July 23, 2019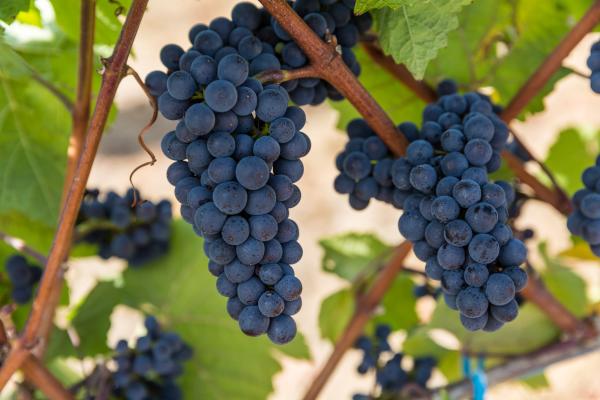 This event was cancelled for 2019, but planning is underway for 2020.
Coburg's Hayworth Vineyards Hosts Inaugural Event
Coburg, OR - The South Willamette Wineries Association is proud to present Wine Fest, Vintage 2019 on Sunday, August 18 from 1-8 p.m. at Hayworth Vineyards in Coburg. 

Admission is $20 in advance or $25 day of, which includes a stemless glass and two taste tickets. Tickets are available online at Wine Fest Vintage 2019.
Both the rolling green hills and the flourishing valley floors of the South Willamette Valley boast a diverse selection of extraordinary wineries with impressive wines. For one unforgettable day, 17 of the region's wineries will come together at Hayworth Vineyards, located just north of Coburg, to share their wines while 70s-inspired sensational band, Satin Love Orchestra, takes the stage with two sets over the course of the afternoon. The wine festival will also feature local food trucks and Long Timber Brewing craft beer.
"The southern end of the Willamette Valley is home to industry pioneers and stellar Pinot Noir producers, not to mention the largest winery in the state," says SWWA President, Lorrie Normann. "This annual event will not only be a lot of fun but will also help shed a light on our unique area, which produces an extremely diverse array of wines using fruit from both right here in our backyard as well as warmer appellations to the south."  
The event will be held on the vast lawn area at Hayworth Vineyards, home to Hayworth Estate Wines.  
"We've got a great spot to host this event, we're not very far from Eugene and have close access to I-5," says Russ Hayworth, owner of Hayworth Estate Wines. "We thought of this festival idea, got together with several other wineries, and now we're really looking forward to hosting 16 of our fellow industry members here for a really fun afternoon."
Participating wineries include Abbelone Vineyard & Winery, Bennett Vineyards, Benton-Lane Winery, Eugene Wine Cellars, Hayworth Estate Wines, High Pass Winery, Iris Vineyards, J. Scott Cellars, King Estate Winery, LaVelle Vineyards, Noble Estate, Pfeiffer Winery, Saginaw Vineyard, Sarver Winery, Silvan Ridge Winery, Sweet Cheeks Winery, and Territorial Vineyards & Wine Company.
About the South Willamette Wineries Association (SWWA)
Started as the Wineries of Lane County in 2002 with only 8 members, SWWA is now 22 members strong, with a mix of urban and rural wineries spanning from as far south as Saginaw to just north of Coburg, and as far west as Monroe including Junction City. SWWA is a non-profit group formed to help market the South Willamette Valley as a wine destination to wine enthusiasts in Oregon and beyond.
For more information: Julia Crowley, 541.337.5904 Julia@hayworthestatewines.com