Back To Previous Page
Area Hotels Go Above and Beyond
Published: September 18, 2020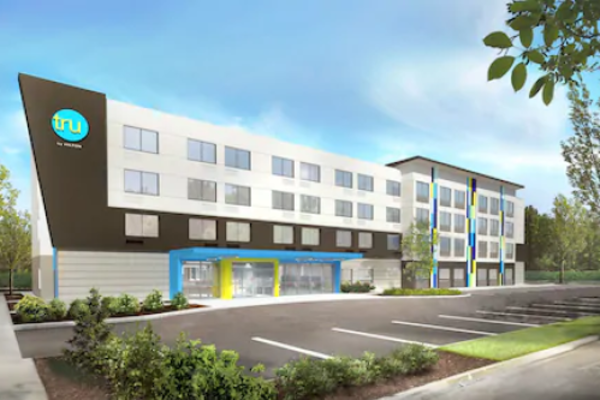 Eugene, OR - The hotel industry is years away from recovering from the COVID-19 pandemic and yet, when called upon to assist with recent wildfires, they immediately stepped up to provide needed housing for evacuees. Acting as donation centers, providing support for kids and families, modifying policies to accommodate pets, and more. Close to 900 evacuees are being housed at 15 area hotels under contracts with the Red Cross that specify ending dates where necessary.
Lane County hotels are owned and operated by people who live in our community, employ our friends and neighbors and make huge financial investments that help grow our local economy. The timing of the Holiday Farm fire, and the need to house evacuees, unfortunately overlapped with the first large number of reservations arriving in Eugene-Springfield since the beginning of the pandemic. Returning students and their families booked their stays months ago and expected to stay at the hotels they selected over this two week period.   Hotels, knowing there would be a conflict, signed short-term contracts with Red Cross and communicated that evacuees would need to be accommodated at other area hotels during this period. These hotels offered rooms at hotels under the same ownership and when this wasn't possible offered partner hotels who had available rooms. Travel Lane County provided updated room availability lists to Red Cross and offered to assist in making connections with our partners who were ready to assist evacuees. Travel Lane County continues to hear from hotel partners who are ready to assist evacuees and there are ample rooms throughout the county to manage the demand.  
Most evacuees are appreciative of the support they are receiving from the Red Cross, their host hotel and the local community. We are hearing wonderful stories of generosity, however we are also hearing that disgruntled people are creating incidents including, guests stating they have guns or refusing to leave, pets defecating and urinating in rooms, damage to linens and rooms and in one case a guest's dog killing another guest's cat. Travel Lane County understands the stress evacuees are under, but our hotel owners and their employees deserve better. These individuals are working long hours, are stressed by COVID requirements and now face serving guests that are facing uncertain futures. Everyone can show respect, patience and thoughtfulness as we work to ensure everyone is served well.
"We sympathize that changing hotels is inconvenient, on top of the stress that evacuees are already feeling. But rooms are available and cooperation can make for smooth transitions to other available accommodations," noted Kari Westlund, President/CEO of Travel Lane County. "As hotels have waived pet policies and some properties are filled up, some concerning behaviors have occurred and are unacceptable, including threatening behavior being directed at hotel employees and damage being done to hotel properties." Working together we can create a win-win situation. Hotels with reservations can honor those reservations and evacuees can be accommodated at an area hotel. In some cases this means evacuees will need to move to another location and in some cases guests with reservations have moved to an alternate location. We can get past this crunch by working together.
Travel Lane County offers a hotel booking system that provides up to date information on room availability and rates. It's easy to use and available on the front page of our website, www.eugenecascadescoast.org. Look for this booking window;