Back To Previous Page
Bloodworks Northwest Joins Forces with Dracula
Published: October 23, 2018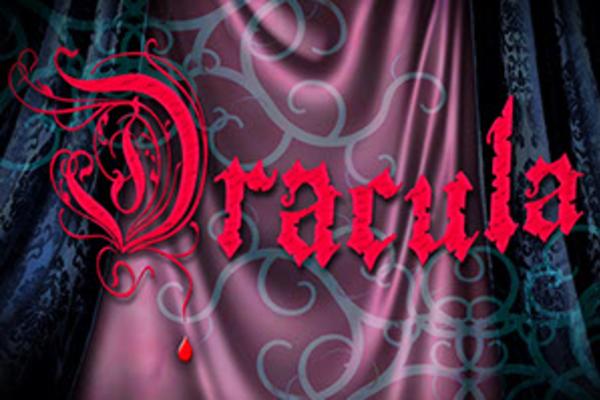 Sign-up to Donate Closing Weekend
Eugene, Ore. - 2018/2019 marks The Very Little Theatre's 90th year of being a cornerstone for the performing arts in Eugene and what better way to start the season than to host a blood drive in conjunction with the performance of Dracula. 

During the closing weekend of Dracula, The Very Little Theater will be hosting a blood drive in partnership with Bloodworks Northwest on Friday, November 9th and Saturday, November 10th from 3:30-6:30p.m. at the Very Little Theatre, 2350 Hilyard Street, Eugene.

All donors will receive a voucher good for $4.00 off a single ticket purchase for use during the VLT 2018-2019 season. Anyone wishing to sign up to donate may do so via the attached link or call 800-398-7888 to schedule an appointment.

About Dracula:

Dracula by Steven Dietz, directed by Stanley Coleman. The 10 performances are Friday-Sunday, October 26-28; Thursday-Sunday,
November 1-4; and Thursday-Saturday, November 8-10. Curtain time is 7:30 p.m. (except for the 2 p.m. Sunday matinées) Adult tickets are $21; seniors and students are $17; Thursday performances are $17 for everyone. Tickets available by phone through the Box Office from 1:30 - 5:30pm Wednesday through Saturday at 541-344-7751 or online at TheVLT.com.

The VLT cast features: Blake Beardsley as Renfield, Aimee Hamilton as Mina, Melanie Moser as Lucy, Kyle Letsom as Harker, Robert Williams as Seward, Joel Ibáñez as Dracula, Adam Leonard as Van Helsing, Demetra Kalams as Maid, Livija Jacks, Natalie Tichenor, and Sarah Nesslin as Vixens, Steven Shipman, Thomas Weaver, and Brett French as Attendants "I want your fear," says Dietz's Dracula. "For your fear, like a current, rushes through your body. Your fear makes your heart pound, it renders your veins rich Having set the tone for the horror of his play, Steven Dietz never disappoints. Dracula, translated into numerous languages and spawning many films and stage productions, has become the most famous story in all of the horror genre.

This richly theatrical rendition of Bram Stoker's classic novel by Dietz boldly "restores the horror and suspense of the original story." He paints a picture of a macabre, darkening world in which supernatural beings prey upon mortals and threaten to spread an epidemic of undead existence. Count Dracula, having run out of his blood source in Transylvania, hires a realtor, Jonathan Harker, to find a property in London. As Count Dracula begins to exert his will upon the residents of London, they try to piece together the clues of his appearances — in a valiant attempt to save themselves from a hideous fate. Rich with both humor and horror, this play paints a wickedly theatrical picture of Stoker's famous vampire.

Rated PG-13 due to stage blood and mature themes. An Opening Night Gala with refreshments following the show is open to all those who purchase tickets to the October 26th performance.

About The Very Little Theatre:

The Very Little Theatre is the oldest continuously running community theater in the Pacific Northwest. Run mostly by volunteers, the Very Little Theatre is a true community theater; welcoming all to participate no matter level of experience or background! 
Season passes are available for this historic 90th season. The coming season is family-friendly and begins in October with Steven Dietz' Dracula.
 
Here's a look at the spectacular line-up for this 90th  season:
Dracula by Steven Dietz, directed by Stanley Coleman; running Octocter 26 - November 10, 2018. Dracula, the name alone conjures dozens of images and ideas. Rich with both humor and horror, this play paints a vividly theatrical picture of Bram Stoker's famous vampire.
The Long Christmas Dinner by Thornton Wilder, directed by Rebecca Lowe; running November 30 - December 16, 2018. This play breaks the boundaries of time as generations of the Bayard family come together to share Christmas dinner.
Blithe Spirit by Noel Coward, directed by Karen Scheeland; running January 5, 2018 - February 9, 2019. A drawing room comedy about what happens when a writer, Charles Condine, his wife, their friends and a medium, Madame Arcati come together for an evening séance.
Hello, Dolly! by Michael Stewart and Jerry Herman, directed by Gerald Walters; running March 29 - April 13, 2019. The musical tale of matchmaker Dolly Levi and her designs to bring the best match to all who meet her.
Proof by David Auburn, directed by Larry Fried; running April 26 - May 5, 2019. Proof is a Pulitzer and Tony award-winning play that looks at family and the line between genius and insanity.
The Game's Afoot by Ken Ludwig, directed by Chris Pinto; running June 7 - Jun 22, 2019. The Game's Afoot combines drawing room comedy, mystery and Sherlock Holmes.
Harvey by Mary Chase, directed by Kari Boldon Welch; running August 9 - August 24, 2019. Harvey presents an incredible combination of kindness, mysticism, and commentary on the distinctiveness of the individual in society.
Additionally, Minority Voices Theatre at The Very Little Theatre will present Pilgrims Musa and Sheri in the New World by Yussef El Guindi, directed by Michael Malek Najjar; running February 15 - March 2, 2019. This charming and revealing play takes a typical love triangle and infuses it with the tensions of the east/west cultural divide.  

Contact: Adrienne West, Publicity Director,
publicity@thevlt.com, Office - 541.344.7751, Cell – 541.285.6541

More Ticket Information: Season Pass purchases can be made online at thevlt.com, by phone, 541.344.7751 or at the VLT box office at 2350 Hilyard Street, Eugene. Box office hours are Wednesday-Saturday 1:30-5:30 p.m.