Back To Previous Page
Coastal Playground License Plate Debuts
Published: December 12, 2017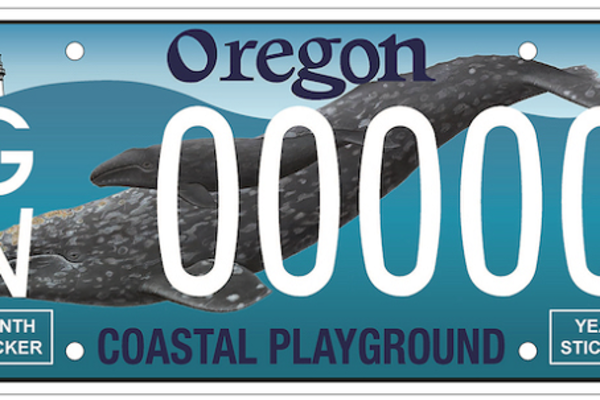 Support Oregon Tourism
Eugene, Ore - In 2017 Oregon celebrated the 50th anniversary of the Oregon Beach Bill and now Oregonians can support the Oregon State Marine Mammal Institute, whale research, graduate student education and public outreach. 

The "Coastal Playground" vehicle license plate will go into production once 3,000 vouchers are sold, so if you want to be one of the first to own this new plate purchase your voucher today by clicking this link! 

T
here are many plate options available in Oregon and one that directly supports Oregon's tourism industry is the Wine Country plate. Wine Country plate proceeds are directed to the Oregon Tourism Commission to support the promotion of Oregon as a travel & tourism destination, and are distributed as follows:
50% to matching grants for wine and culinary tourism promotion
50% to regional tourism agencies throughout Oregon, based on an acreage formula of grapes in production
Be that cool person on your block by showing off the beauty of Oregon! And, since you already spend a small fortune buying and caring for your vehicle, why not spend a few extra dollars to promote Oregon through your own rolling billboard!  Buy a specialty license plate today. Click here for all your options!