Back To Previous Page
Cornbread Cafe Tops Best Vegan List
Published: March 12, 2019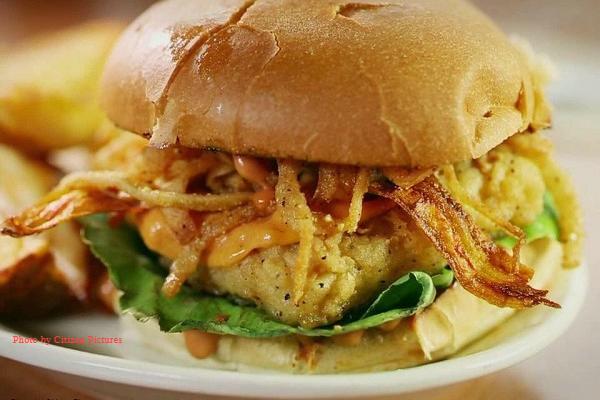 Travel + Leisure Magazine's Best Vegan (and Vegan-friendly) Restaurant Picks
Eugene, OR - Cornbread Cafe' has had quite a week. Named by Travel + Leisure Magazine in the 50 Best for vegan and vegan-friendly restaurants across the United States is quite an accomplishment, but owner Sheree Walters didn't have much time to enjoy the accolades as she feverishly worked to open Cornbread Cafe' Springfield on March 7, 2019. 

Walters noted, "We are honored and thrilled to be recognized in Travel + Leisure's 50 Best. Right now our focus is on welcoming guests into our new Springfield location for our soft opening. Our whole team is eager to be a part of the exciting things happening in downtown Springfield." 

Cornbread Cafe' Springfield is located at 338 Main Street and is currently open Tuesday through Saturday 11 a.m.-3 p.m. The grand opening is slated for late spring/early summer, when guests can look forward to extended hours, live music, a full bar and a whole lot of community fundraising. Since opening in 2010 Cornbread Cafe' has supported a variety of social justice causes, including homelessness, animal advocacy and more. ` 
Offering delicious Southern style vegan comfort food, they have been featured on Guy Fieri's "Diners, Drive Ins and Dives" on the Food Network. They're hoping for another visit from DDD at the new location.
For now, Cornbread Springfield is focusing on their new Cajun and Creole-inspired menu items, which are unique to this location. After the grand opening, much of the core menu in Eugene will be offered in Springfield, as well as additions like Mufuletta, Hot Beignets and much more. Gluten, soy and nut free options are available, all menu items are vegan, 95% organic and made in house, and most ingredients are sourced locally.

Cornbread would also love to cater your next event, or partner up with your business to bring more vegan options to our community – contact our catering department at 541-780-4241 or catering@cornbreadcafe.com.
Contact Cornbread Cafe' - Sheree Walters,  Owner, Info@CornbreadCafe.com 

Cornbread Cafe Eugene