Back To Previous Page
Discover Oregon's Past with the Oregon Fossil Guy
Published: July 17, 2018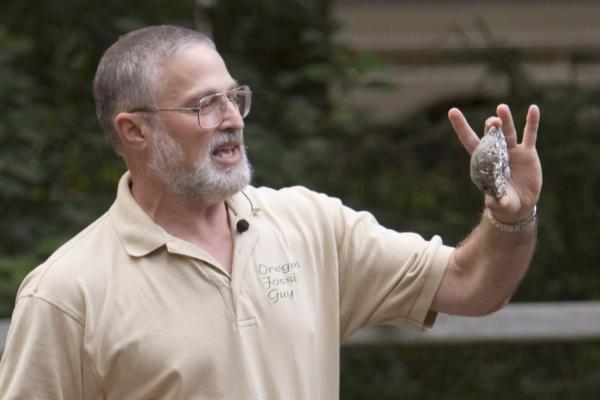 Free Family Day | July 28 | 10 a.m. - Noon
Join the Oregon Fossil Guy for a hands-on experience. Learn about Oregon's fossils and where you can go to discover your own treasures.  

Raffles, snacks and crafts are all provided free from 10 a.m. - noon at the Eugene, Cascades & Coast Adventure Center off Gateway Street in Springfield.  
Join the Kids' Adventure Club and make the most of every season in the Eugene, Cascades & Coast region. It's free!
Invitations to Family Days
Kids' Adventure Club e-newsletters
Family-friendly event calendars
FAMILY DAYS
Learn about family-friendly things to do across the Eugene, Cascades & Coast region. Past Family Days have presented fishing, museums, cycling, whale watching, geocaching, farm animals, autumn leaf changes, sno-parks and more. We host themed crafts, hands-on activities, information tables and snacks.
Family Days are a great opportunity for kids to learn something new and/or try a new skill, and for parents to gather information and get their questions answered. We are excited to facilitate family access to all the natural and cultural recreational opportunities in our region.
FUTURE FAMILY DAY EVENTS
July 28 from 10 a.m. to noon at the Adventure Center - Oregon Fossil Guy
November - Play in the Rain Day at Mount Pisgah
January - TBD
April - TBD