Back To Previous Page
Driftwood Shores is a Certified Guest Service Property
Published: August 09, 2018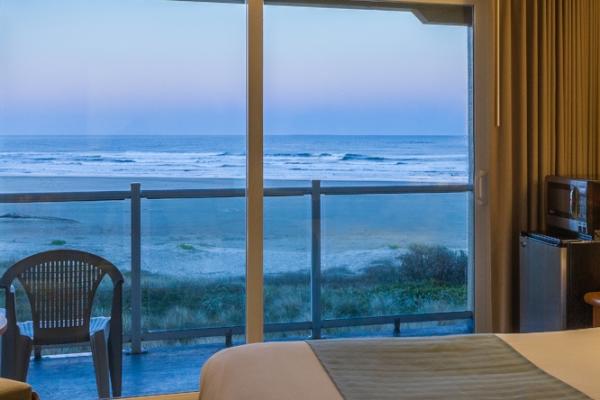 Guest Service Gold Program Offered Through Travel Lane County
Florence, Ore. - The Driftwood Shores Resort, having certified its entire front line staff in the Guest Service Gold® Tourism: OR Edition,is now recognized as a "Certified Guest Service Property" by the American Hotel & Lodging Educational Institute (AHLEI). 

Martin Alletson, Driftwood Shores General Manager, noted, "Driftwood Shores is committed to a high level of guest service. The Guest Service Gold program reinforced this commitment and provided staff additional tools that will be used to maintain the great customer service our guests are accustomed to receiving."

This comprehensive Guest Service Gold program is designed to train line-level employees to engage and provide memorable guest service. Core components include training and employee certification. Service-oriented organizations such as hotels, restaurants, attractions, and retail outlets can earn recognition as a Certified Property, Partner, or Destination if all front-line staff are engaged in this training.
Travel Lane County is proud to have partnered with the Oregon Coast Visitors Association (OCVA) in assisting the Driftwood Shores Resort receive the Guest Service Gold training. Thomas Rathbun Moser,Travel Lane County Visitor Services Manager, is a certified program trainer and led the courses Driftwood Shores employees participated in this summer and OCVA provided the class materials. Thomas is available to assist Lane County organizations with the Guest Service Gold® Tourism: OR Edition training. 

OCVA has $15,000 in funding available, up to $1,000 per business, to implement the Guest Service Gold training. On-line and in-person training sessions are available through the Oregon Restaurant and Lodging Association Education Foundation (ORLAEF) or by contacting Travel Lane County or OCVA. Learn more about these two versions of the course:
For Guest Service Gold Training Contact:

Thomas Rathbun Moser, Travel Lane County, Visitor Services Manager, 541.484.5307, thomas@EugeneCascadesCoast.org

Arica Sears, Oregon Coast Visitors Association (OCVA), 541.819.9240, icom@thepeoplescoast.com

Wendy Popkin, Oregon Restaurant and Lodging Association Education Foundation (ORLAEF), Executive Director, 503.682.4422, wpopkin@oregonrla.org

ORLAEF is a nonprofit philanthropic foundation. We support and promote diverse career, educational, training, and public service opportunities within the hospitality and tourism segments to create a vibrant industry that contributes to Oregon's economic livelihood and its citizens' quality of life.

OCVA is a seven-county destination marketing organization. Recognized by the Oregon Tourism Commission as the Regional Destination Marketing Organization for Oregon's 363-mile coastline. We work in cooperation with local chambers of commerce, visitor and convention bureaus, promotions committees, regional organizations, state and federal resource management agencies, attractions, accommodations, and destination marketing organizations from Astoria to Brookings to promote vacation travel, recreation, attractions and overnight stays on Oregon's Coast.