Back To Previous Page
Experience a Live Event
Published: July 07, 2020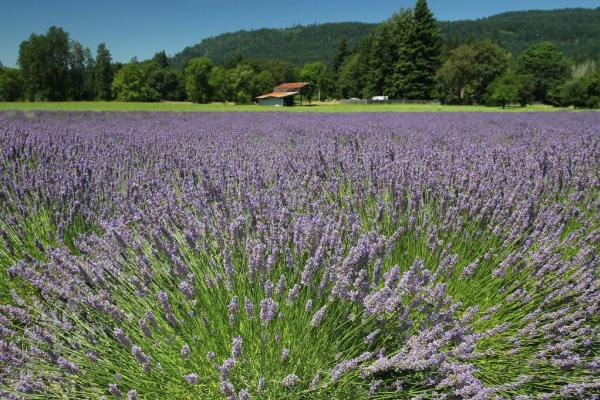 Springfield, OR - Events, concerts, fairs, festivals and more community gatherings have gone virtual in light of the COVID-19 outbreak, so when a live event comes along it's time to cheer!  
Reinventing how to create an experience, within the state's health guidelines, isn't easy but that's just what McKenzie River Lavender Festival organizer Carol Tannenbaum has done. Replacing the crowds that have congregated during past festivals, the 2020 Lavender Bloom will provide an intimate and exclusive opportunity to enjoy the amazing fragrant, visual experience of a field of lavender in bloom during harvest. Visitors will have the opportunity to enter the field and take selfies in the lavender or reserve a portrait session with a professional photographer. 
The 2020 Lavender Bloom takes place July 10-12 from 10 a.m. - 5 p.m. Tickets are available at McKenzieRiverLavender.com for $10 and sales end on July 10. Tickets must be purchased in advance and there will be no same day ticket sales.
Tickets provide guests and opportunity to participate during a specific two-hour block of time. A fresh picked lavender bouquet is included with each ticket (a $10 value). Face masks and physical distancing are required to participate. 
Event Contact:
Carol Tannenbaum, caroltan@q.com, 541.736.8575, mckenzieriverlavender.com
Location:
40882 McKenzie Hwy, Springfield, OR 974789 | Between milepost 15 & 16