Back To Previous Page
Instilling Travel and Community Confidence
Published: May 13, 2020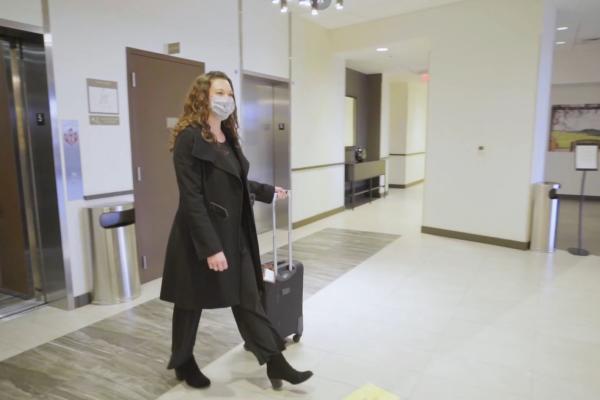 Instilling Travel and Community Confidence

Eugene, OR - Travel Lane County has created messaging and a video series that aims to instill confidence in travel with both our travelers and residents. We want to help support our communities by showing the safety measures our businesses are taking to stay open now and into the future, and reassure our residents that we're looking to welcome travelers back to our destination in a safe way and only when it is safe to do so. 
We're focusing first on restaurants and lodging, with plans to continue to add content around additional businesses as we learn about safety measures in place and information travelers are looking for before they arrive. 
This content compliments Travel Lane County's #LoveLane content. #LoveLane is more than a hashtag. It's a statement that reflects the mutual need Lane County businesses have for their customers and the need residents and visitors have for our unique local businesses. And, while the #LoveLane assets will sustain us through this difficult 'stay home' period, they will live on as our region prepares to slowly welcome back millions of visitors to experience Lane County. 
#LoveLane Assets
The full folder of creative assets is available here: https://www.dropbox.com/sh/p1srfo4jvkn332t/AADwoLggv3sxz4tfyr_N_-tha?dl=0
Lane County Open for Business
Working with the ten chambers of commerce in Lane County, Travel Lane County continues to maintain Lane County Open for Business. Primarily a way to share what restaurants are open for delivery or take-out, Lane County Open for Business lists businesses by city and is updated regularly as businesses adjust how they are operating. New to the list is a tab showing outdoor recreation information, including county, state and federal parks and lands that are opening to recreational opportunities.