Back To Previous Page
Lane County Tops $1 Billion
Published: May 02, 2019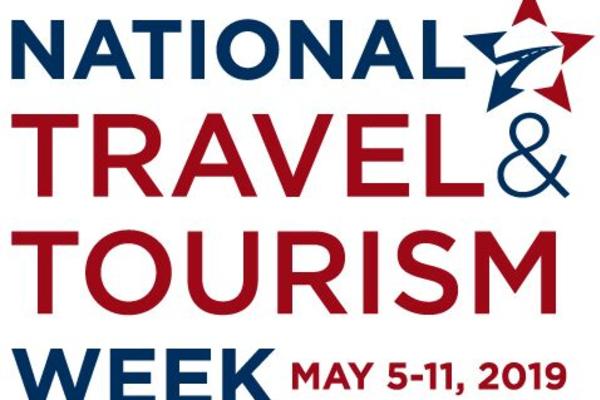 1 in 10 Jobs Tied to Travel and Tourism
The Nation Celebrates Travel & Tourism Week May 5-11, 2019
Eugene, OR - Communities across the United States will recognize National Travel & Tourism Week beginning Sunday, May 5, 2019. 

This is the 36th annual National Travel and Tourism Week (NTTW), which unites communities across the country to celebrate how travel matters to American jobs, economic growth and personal well-being.

The theme of this year's NTTW, "Travel Matters," highlights the innumerable ways in which travel makes up the fabric of the Eugene, Cascades & Coast's culture and economy.

NTTW celebrates many different facets of travel: the economy, new experiences, jobs,  infrastructure, health benefits, hometown pride and how travel strengthens families. 

"Take a look at the numbers. Travel supports one in ten American jobs, including more than 11,000 jobs in Lane County," said Kari Westlund, Travel Lane County President/CEO. "This week, we are celebrating travel's powerful impact on our community. We're calling on everyone—from elected officials to all of our local friends and neighbors—to join us in saluting this important industry, and to support pro-travel legislation at the local, state and national level."

"In every pocket of America—from the largest cities to the smallest towns—travel matters," said U.S. Travel Association President and CEO Roger Dow. "I, like so many others, got my start in the travel industry, and it shaped my life in ways I could have never imagined. This National Travel and Tourism Week, we're celebrating how travel powers our economies, strengthens our communities, and changes our lives."

From the Westfir Lodge & Mountain Market to Three Rivers Casino Resort, travel employs a diverse workforce in Lane County. Take a look at our 2018 statistics:
11,000 jobs are supported by travel and tourism in Lane County.
Travel and tourism generates $762 million in direct visitor spending and another $259 million in other travel spending for a total $1.02 billion travel and tourism spending.
$40.5 million in local and state tax revenue is generated.
Industry earnings topped $297 million.
These local figures are an important part of travel's economic importance nationwide.
Travel is a $2.5 trillion industry in the U.S.
These visitors support 15.7 million American jobs—roughly 8.9 million direct travel jobs, and 6.8 million indirect jobs.
Travel-related spending generated $171 billion in federal, state and local tax revenue in 2018.
"I have seen firsthand how much travel matters to our community," said Rob Cohen, owner of Falling Sky Brewing. "Four or five new hotels have been constructed over the past few years and more exciting projects are coming in the near future. I'm proud of Lane County and I'm eager to welcome even more visitors here to show them why we love the Eugene, Cascades & Coast region so much."

Interview Opportunity!  Travel Oregon CEO Todd Davidson will be in Eugene Monday morning and is available for interviews after 10 a.m. For scheduling an interview, please contact Andy Vobora at 541.743.8770 or Andy@TravelLaneCounty.org.