Back To Previous Page
Make Your Plan for Thanksgiving
Published: November 11, 2020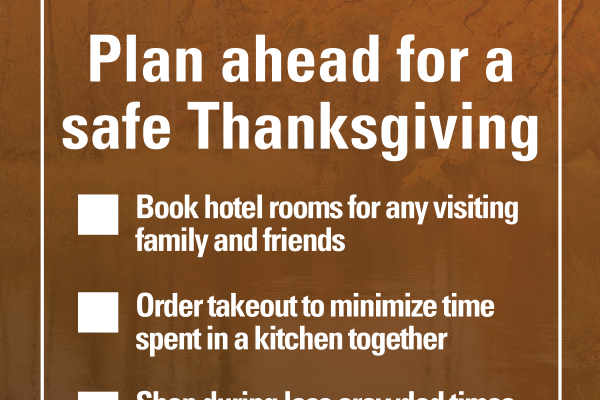 Eugene, Or - With the holidays fast approaching we've put together tips, deals and activities to make for a festive and memorable season. 
Travel Lane County staff has developed a Thanksgiving page full of information on safe ways to see family and friends, watch a football game, take a walk along the river or a hike in the hills and of course enjoying a great meal. 
For those who have specific interests we have links to content that will assist you in planning out the day's festivities:
All of us are eager to celebrate our traditional family holiday activities and we should celebrate while being mindful of the safety of our family, friends and neighbors. Follow the four - wear a mask, wash your hands, stay six feet apart, and avoid large gatherings - and make this Thanksgiving one to remember.