Back To Previous Page
McKenzie River Corridor is Open for Business
Published: August 28, 2018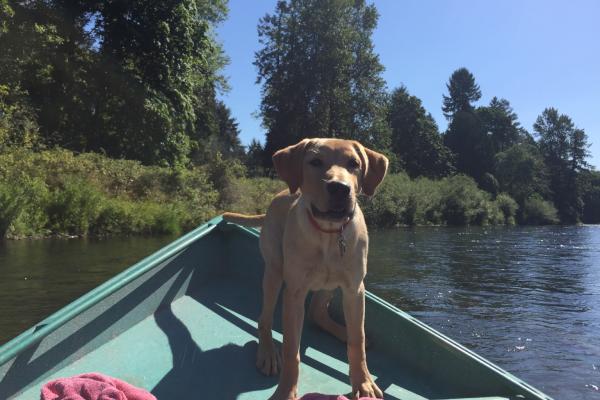 Baxter Says "Come Have Some Fun!"
Blue River, OR - Meet Travel Lane County's Baxter the Adventure Dog. Baxter recently had a great experience floating the  McKenzie River and you can too! 

It's easy to listen to news about fires and think the beautiful McKenzie River corridor is inaccessible, but you would be wrong. 

"Businesses are hurting upriver because of people's perception that the fire and smoke have shut things down. We rely on visitors and want folks to come visit us," noted Alyssa Brownlee of Horse Creek Lodge & Outfitters.

Businesses up and down the corridor are hosting visitors and locals, so plan a late summer hike, float, fishing excursion or just a relaxing stay at a riverside lodge. 

Travel Lane County President/CEO, Kari Westlund, commented,"Last summer's fires and smoke hurt many Lane County businesses, so let's be sure that we support our local businesses this summer." 

The McKenzie River Chamber of Commerce posts photos daily and it couldn't be a better time to support our local businesses. 

There are many resources available to keep you informed, so be sure to check the Eugene, Cascades & Coast website to get connected to latest information.