Back To Previous Page
Oregon Sports Summit Session Topics and Presenters
Published: January 20, 2017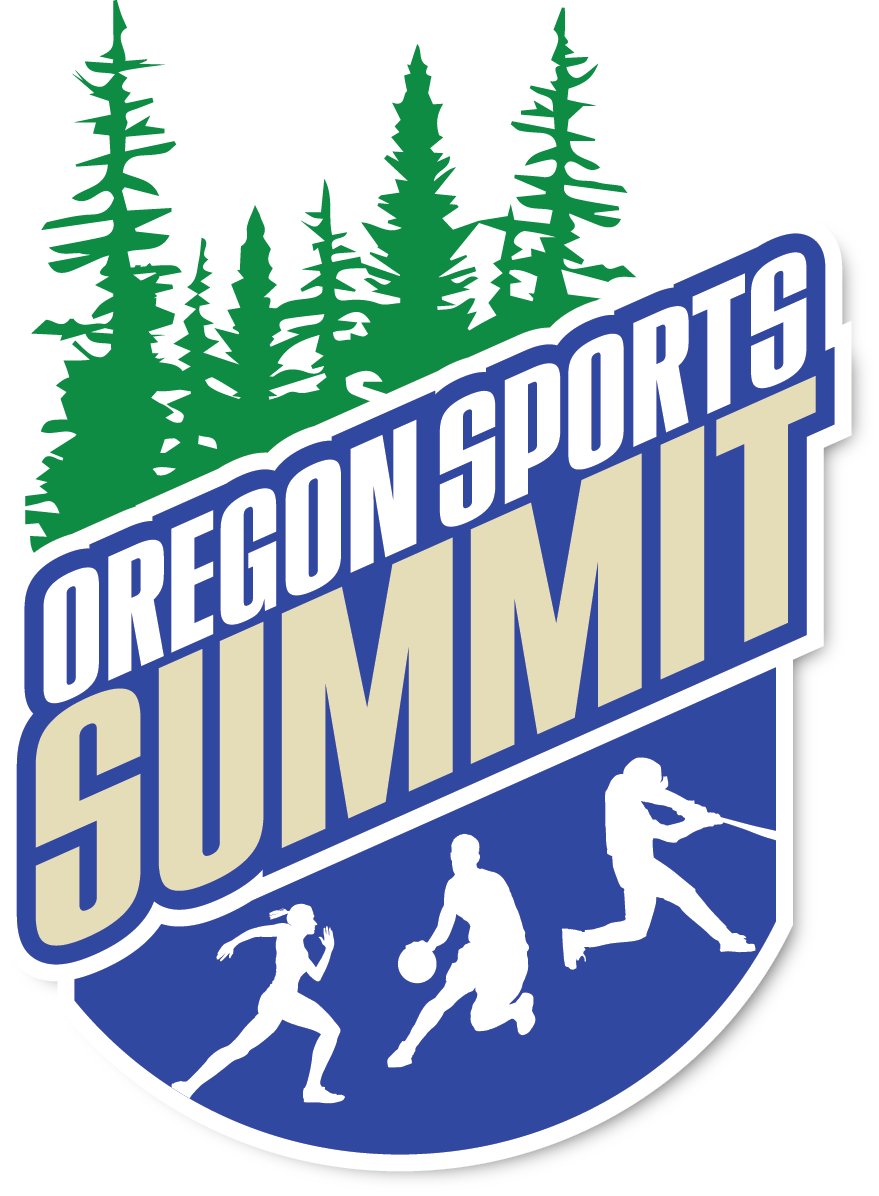 Oregon Sports Summit
Thursday, February 2, 2017
Valley River Inn | Eugene
Sessions topics and presenters:
A Spotlight on Social Media Platforms: Tools of Promotion and Engagement
Social Media is a whole new way to communicate and engage with others.  Understanding different social media platforms' strengths and capabilities will set your event up for success.
Learn from UO Public Relations Professor- Kelli Matthews, KVAL-TV Web Producer- Amanda Butt and AHM Brands' Brent MacCluer on the importance of engaging with your target audience and how to gauge the effectiveness of your social media marketing efforts.
Volunteer Acquisition and Management
Finding the right volunteers and keeping them is vital to the success of all events.
Learn from volunteer management professionals, like Becky Radliff with TrackTown USA; Kim Lyddane the District Volunteer Coordinatorfor Willamalane Park and Recreation District; Mike Ripley President of Mudslinger Events. They will share their "Go to Strategies" for recruiting, training, and retaining great volunteers.
Sponsorships
Being able to cultivate those valuable sponsorships can make or break your event.
Learn from highly respected revenue and partnership producers Allan Benavides - Eugene Emeralds General Manager, Nigel Francisco - Chief Financial Officer at Ninkasi Brewing, Whitney Wagoner with University of Oregon's Warsaw Sports Marketing Center and Dr. Thomas Wuest with Slocum Orthopedics about their "Top Tips & Best Practices" that can help drive more value from your sports sponsorships. Learn how to develop a prospect pipeline, effectively talk to potential partners and how to understand their needs.
Event Crisis Management: The Backstory
The "backstory" is what an event organizer must do in the months and weeks prior to an event to ensure that not if, but when a crisis strikes, the entire event management and volunteer team is ready, and equipped, to react.
Learn firsthand from dark 30 sports Founder - Steve Cash on how to build your own event's "backstory". You'll find out how Steve developed crisis management strategies for such coveted events as the Oregon Triple Crown Series.
Event Management
Event Managers often wear many hats and juggle many projects at once. President of Mudslinger Events - Mike Ripley will give an overview of event management best practices.
Mike, along with Anne Hallinan - Owner of Marrone Hallinan Event Management will lead a discussion on the key elements of the planning process - event concept, understanding your engagement group, strategic planning, organization, budgeting, the importance of committees and more.
Working with Interns
Volunteers are vital to an event running smoothly, but interns can be a crucial part of the planning process. Most sports event planners don't know how to create internship opportunities.
Becky Radliff with TrackTown USA will give a case study on working with interns and Whitney Wagoner - Program Manager of the University of Oregon's Warsaw Sports Marketing Center will show attendees how to acquire interns, effectively manage them and how to set them up for success.
Working with Facilities
Session Sponsored by: Oregon Convention Center
In this session, Mike Duncan from the UO Athletics Department, Michael Wargo with Willamalane Park and Recreation District and Lisa Chan with the Oregon Convention Center will go over all the "facility" parts of an event like rental, parking, set up / break down, concessions, tickets and more!
Generating Media Coverage
Everyone wants to know how to generate media coverage for their event. Local and regional Media experts share their tips and strategies for connecting and working with the media. Press release and media kit best practices.
Media Panelists will include: John Rezell – Executive Editor at SportsEvents Magazine, Ken Goe – Sportswriter at The Oregonian, Carolyn Price - Founder and Publisher for OutdoorsNW Magazine and local representatives, from radio, Marty Moran with Bicoastal Media and, from television, Kathie Daugherty with Sinclair Broadcasting.
Group Housing
Attendees will learn the best practices for creating and maintaining partnerships with hotels from housing experts who regularly work with sports event planners to block rooms for participants and staff. Why do hotels do what they do? Courtesy room rates, room blocks, contracts and how to work with online reservation software like Passkey.
Expert Panelists will include: Steven Jonker – Housing and Reservations Manager at Travel Portland, Natasha Herndon - Director of Sales & Marketing with the Valley River Inn in Eugene, Jeri McPherson - Area Director of Sales for InnSight Hotel Management Group based in Springfield and Janelle Breedlove - Housing Manager at the Eugene, Cascades & Coast Sports Commission.
Utilizing Your Sports Commission
Director of Sports Sales and Development for the Eugene, Cascades & Coast Sports Commission, Joey Jewell will present this session. Sports Commissions and Destination Marketing Organizations are the sports event planning allies many might not know they have.
Joey will provide an overview of the services the Eugene, Cascades & Coast Sports Commission offers planners to make their planning process easier in Lane County, while also highlighting the support Destination Marketing Organization's from across the state of Oregon provide for sports events in their areas.
Closing Session - Responsible Sports
 Closing Session Sponsored By: City of Eugene
The session that will end the day is Responsible Sports, sponsored by the City of Eugene. The panel will feature Deveron Musgrave Coordinator for the City of Eugene Waste Prevention Program and Green Building Program, Tyler James with the Council for Responsible Sport, and local events representatives Jenny Ray, from the Eugene Marathon, and Sunny Arthurs, with the Big O Roller Derby Tournament.
This session will give an overview of the history of sustainability in Eugene, the responsible sports framework developed by the Council, and how two different locally grown events have embraced and incorporated sustainability into their events.
Keynote Presentation
Sponsored by AHM Brands
Our Keynote Speaker is Vin Lananna, President of TrackTown USA, Associate Athletic Director for Olympic Development at the University of Oregon, the 2016 U.S. Olympic Head Coach – Men's Track and Field and newly elected President of USA Track & Field.
Vin is one of the world's foremost visionaries in the sport of track and field and has had a long and storied career that has seen unprecedented success as a coach, administrator, organizer and leader. He will be giving his Keynote Presentation during the lunch break.
Full press release, one sheet and logos are attached.
Dropbox link to full assets: http://bit.ly/2j9pIjG
Contact us for more information:
Janis Ross, Executive Director Eugene, Cascades & Coast Sports Commission, 541.743.8753; Janis@EugeneCascadesCoast.org
Jessica Shefferman, Director of Event Operations, Eugene, Cascades & Coast Sports Commission 541.743.8765; JessicaS@EugeneCascadesCoast.org
Eugene, Cascades & Coast Sports Commission, under the corporate umbrella of Travel Lane County, markets and promotes the region as a destination for sports, while providing resources designed to help events and planners succeed. Working with community partners, the Eugene, Cascades & Coast Sports Commission provides planning tools, educational opportunities and occasions to celebrate sport. These assets currently include a digital Sports Planner Guide, the SportsTown Awards program and the Oregon Sports Summit Education Conference. For more information, go to EugeneCascadesCoastSports.org.
###