Back To Previous Page
Share the Road - Cyclists Experience Road Rage
Published: July 31, 2020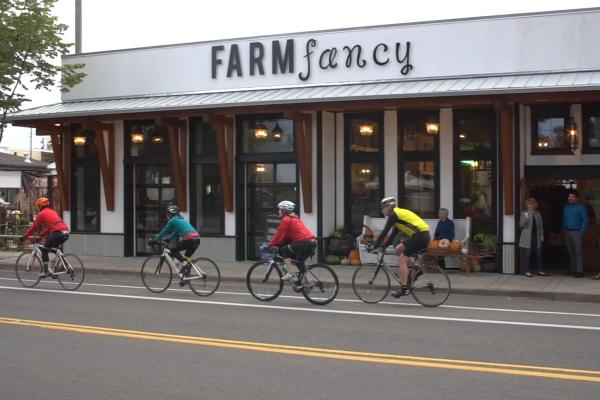 Eugene, OR - Long before COVID-19, outdoor recreation has been big business throughout Lane County and Oregon. As health and safety guidelines have impacted our ability to participate in traditional gatherings for sports, concerts, fair and festivals, more,  many more people are hitting the trails and waterways. Kayak and other watercraft sales have surged and so has the sales of bicycles.
Cycling in Oregon generates over $400 million in annual economic activity, so seeing cyclists heading to world class mountain bike trails, to gravel roads in our forest lands and to paths and roads throughout the county is common and supports our local businesses. What isn't common are recent reports of bad and potentially dangerous actions directed toward cyclists.
Recent incidents along popular area cycling routes have cycling groups on high alert. In two incidents involving road rage along Fir Butte Road, west of Eugene, drivers "buzzed cyclists repeatedly and drove back and forth running them into the ditch." Neither victim was injured and license plate information was provided to the Lane County Sheriff's office. These are not isolated incidents as cyclists report being screamed at and having liquids thrown at them from moving vehicles. 
Travel Lane County supports vibrant cycling experiences throughout the region and encourages drivers to share the road with local and visiting cyclists. This is particularly important as events such as the Oregon Gran Fondo, which brought hundreds of cyclists to south Lane County last weekend, and the annual Blackberry bRamble, sponsored by the Greater Eugene Area Riders (GEARS), is occurring in August. The Blackberry bRamble would typically occur on one day in August, but due to COVID-19 the event will allow participants to choose the day they prefer to participate during the month of August. The bRamble routes will take cyclists along roads where recent road rage incidents have occurred.
Andy Vobora, Travel Lane County Vice President of Stakeholder Relations commented, "as a cyclist who rides weekly, and who will be participating in the Blackberry bRamble, I am concerned about drivers sharing the road with cyclists. Many roads have narrow shoulders that don't allow cyclists to move out of the travel lane, so it's important for drivers to slow down and pass with caution. It's also important for drivers to understand that bicycles are classified as vehicles in Oregon and they have the right to ride in the travel lane."
COVID-19 has resulted in an increase in cyclists on the road and, just as we are supporting our local businesses by showing patience, respect and thoughtfulness, we can do the same for cyclists who are accessing our roads to have a great Oregon experience this summer.  
Whatever adventure you choose as part of your summer staycation, please be prepared.  Our Adventure Checklist is available for planning a safe and fun outing and Travel Oregon's Prepare and Care information is another valuable resource for those heading outdoors.
Contact GEARS President Karen Goodwin: karen@eugenegears.org
Resources: 
Oregon Pedestrian and Bicycle Program 
Oregon Safe Passage Law: ODOT would like to remind drivers to give bicyclists extra room when passing, per ORS 811.065​. At speeds greater than 35 mph, you may only pass a bicycle traveling in your lane if you have enough distance to prevent contact with the bicyclist if they were to fall. The same rules for passing other vehicles apply to bicycles. You may cross the center line if it is safe and legal to do so. Return to your lane as soon as it is safe to do so. If you cannot pass safely, you must slow down and remain behind the bicycle until it is safe to pass.
City of Eugene Bicycling Resources
City of Springfield Bike/Pedestrian Advisory Committee
Lane County