Back To Previous Page
Storm Damage Affects Local Hiking & Biking
Published: April 26, 2019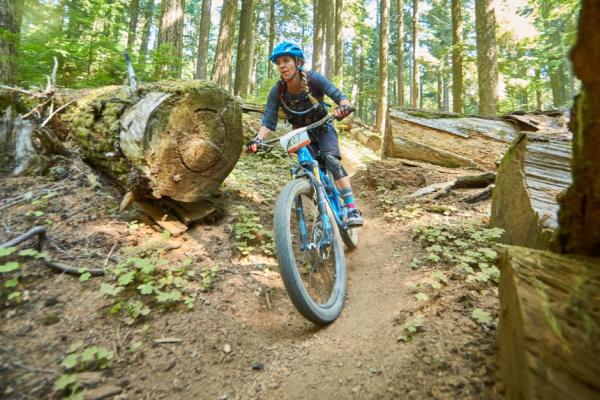 Volunteer to Assist in Trail Clean-Up Efforts
Eugene, OR - Residents and visitors to the valley will enjoy steady river flows as mountain snows melt this spring, but area hiking and biking trails were hard hit by the late season snows. This means popular hiking and mountain bike trails will remain inaccessible until trails can be cleared for public use.

Outdoor enthusiasts will find alternate locations for enjoying our amazing Eugene, Cascades & Coast region, but for event organizers the impacts are significant.  Organizers like Mike Ripley of Mudslinger Events has put a call out far and wide. "People are responding to a variety of requests from trail groups and event organizers, but there is much to be done and we can use more bodies and more funds to get roads and trails cleared for the coming event season. Hundreds of cyclists and runners are looking forward to coming to Lane County and we don't want to disappoint them." 

Area lodging partners are making trail work a little easier with special offers. Tracey Sunflower, owner of the Westfir Lodge & Mountain Market noted, "we have family from Tacoma staying with us for the the April 27 and 28 work parties, which shows it's not just locals who value these great trails."  

Many groups are assisting with rallying volunteers to come out for work parties, but for those who cannot get out on the trails there are opportunities to give funds that will directly support the work on the ground. Learn about the April 27 & 28 work party and note another opportunity is coming May 18 and 19.

For information about coming events contact Michelle Emmons McPharlin at the Alpine Trail Crew Association (ATCA), 541-913-4318, atca3450@gmail.com. 

Donate through the ATCA's Sasquatch Duro site: https://www.pledgereg.com/sasquatch-duro
and stay up on work events: https://www.facebook.com/alpinetrailcrew/

A big thanks to the many other groups participating in these trail efforts:
Mudslinger Events
Greater Oakridge Area Trail Stewards (GOATS)
Disciples of Dirt
Valley Powersports
High Cascades Forest Volunteers
TransCascadia
Willamette Mountain Mercantile, 
Willamette National Forest
Westfir Lodge 
America's outdoor recreation in big and growing. View the 2017 Outdoor Recreation Association report.