Back To Previous Page
Summer Staycation - Beat the Heat, Learn History, Get Outdoors
Published: July 16, 2020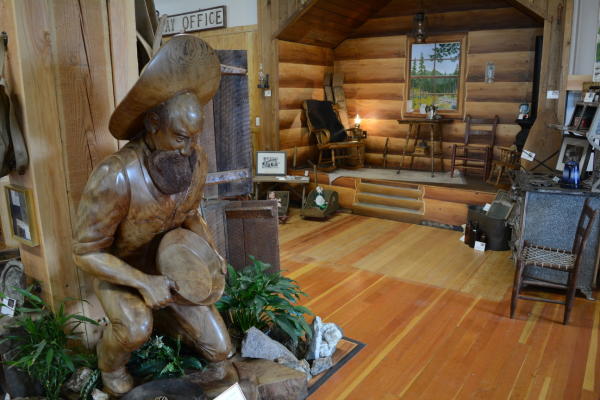 Eugene, OR - Museums throughout Lane County offer a glimpse into our past, so why not plan an outing that gives your family an opportunity to beat the heat and the crowds while learning about the people who shaped our past. 
With a variety of museums you'll find something interesting for everyone. Museums focused on everything from air and space, military, pioneers, gold miners and more can be found in Lane County. Many of the museums are free while others charge a nominal fee. What is common is the uncommon hours and days of week these museums operate, so be sure to check their website or give them a call to ensure operating hours haven't changed. 
In some cases you'll find a museum closed, but that doesn't mean you can't enjoy their content. The Lane County History Museum continues adding online content that provides an opportunity to learn in the comfort of your own home. 
Another way to look at the past is the Eugene Science Center's planetarium shows. Limited opportunities are currently offered, so act quickly to secure your spot to view an amazing celestial show.
From viewing something far  far away to viewing birds of prey up close and personal, the Cascades Raptor Center is a great venue for learning about raptors that live in our region and view them in specially designed outdoor living spaces. Learn about a large variety of raptors and how Cascades Raptor Center restores to health injured wildlife.
How about giving the kids a chance to experience adventure, play, nature, science, art and gardening. Nearby Nature's day camps are now underway and are easily accessible at Alton Baker Park. While Dorris Ranch's outdoor programs are not operating the whole family can experience a self-guided tour and history lesson about the ranch and the Dorris Family.
Don't let COVID get you down. Go out and explore Lane County's past, present and future!
Overnight It - Make your day trip and overnighter. Travel Lane County's lodging partners are offering staycation packages that will stretch your budget. View our newest staycation offer from the Hyatt Place in Eugene. More  offerings may be found on our Deals page.
Whatever adventure you choose as part of your summer staycation, please be prepared.  Our Adventure Checklist is available for planning a safe and fun outing and Travel Oregon's Prepare and Care information is another valuable resource for those heading outdoors.