Back To Previous Page
Tasting Trails Add Stops
Published: February 11, 2020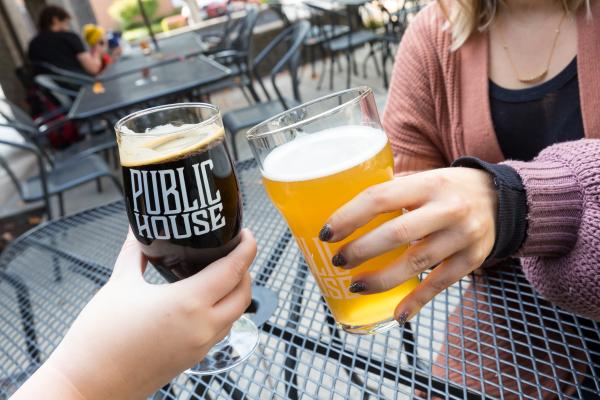 Tasting Trails Cover More of Lane County
Eugene, OR - The Eugene, Cascades & Coast region's craft beverage scene grew stronger over the winter as one brewery changed hands, another opened in Cottage Grove and a former distillery partner successfully opened their new location.

The Eugene Ale Trail boasts breweries from the coast to the Cascades and the Ale Trail app provides detailed maps and information for all our participating breweries, wineries, cideries and distilleries. Spending a day or two, or more, exploring this bounty will leave you amazed by the creativity and expertise of these brewmasters, winemakers and distillers.  


Gratitude Brewing will be familiar to local beer fans because it is located in the former Sam Bonds Brewing location on E. 8th Avenue in Eugene. Their excellent menu is complimented with their "hoppy beers and kettle sours." 


The Ale Trail stretches south for the first time with the opening of Coast Fork Brewing. Cottage Grove residents are familiar with the excellent offerings of the Coast Fork Farm and Brewstation, but the addition of Coast Fork Brewing expands the beer selection to include their very own creations. 


Springfield residents and Willamette Valley visitors became familiar with the award-winning Swallowtail Spirits variety of distilled spirits over the past few years, but finding the tasting room's original location wasn't always easy. That changed with the opening of Swallowtail's new "Tasting Room and Venue" in the heart of downtown Springfield. 

We are in the heart of Cellar Season, but that doesn't mean you can't branch off for good pint of craft beer or a tasty distilled spirits cocktail. With a craft beverage purveyor in nearly every corner of the Eugene, Cascades & Coast region you won't have any problem finding something to "wet your whistle."

Visit our Tasting Trails & Food Tours page to learn more about exploring the bounty we have here in the Eugene, Cascades & Coast region.