Back To Previous Page
The Wiz Blows into Florence this April
Published: March 12, 2019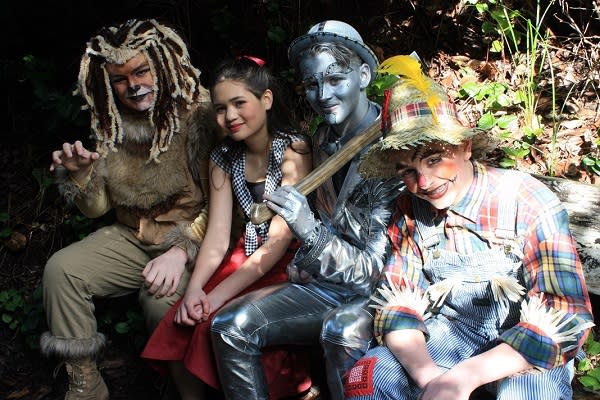 Florence Events Center Hosts C.R.O.W. Production
Florence, OR - The Florence Events Center hosts The Children's Repertory of Oregon Workshops' (C.R.O.W.) presentation of The Wiz , April 5,6, 7, 12, 13, 14  (Fridays and Saturdays at 7 pm, Sundays at 2 pm).

Tickets are $20 adults/ $19 military/senior (at box office only)/ $10 youth 12 and under. 

C.R.O.W.'s production of The Wiz features about 50 local youth, ranging in age from 3-18, and the very highest quality of technical theatre components, including top-notch special effects. "The Wiz" features a familiar, lovable story with an upbeat retro/gospel/soul vibe that will get your toes tappin'! Don't wait too long or the Wicked Witch will get ya!
If you've been living under a yellow brick for the past 119 years, perhaps you're unfamiliar with L. Frank Baum's 1900 book, The Wonderful Wizard of Oz.  Possibly, you never saw Judy Garland's 1939 film, the stage adaptation of The Wizard of Oz, or belted out "Defying Gravity" from Stephen Schwartz' hit Broadway musical based on Gregory Maguire's book, Wicked. Maybe you've never heard of the movie version of The Wiz, which featured Diana Ross, Michael Jackson and Richard Pryor in all of its late 70's glory.  Perhaps, you didn't see the recent The Wiz Live, a made-for television movie, which featured the celebrity talents of Ne-yo, Queen Latifah, Mary J. Blige, and Common.

Don't wait too long or the Wicked Witch will get ya!

Contact C.R.O.W. - 541.999.8641,  crowtheatrekids@yahoo.com, www.crowkids.com