Back To Previous Page
We #LoveLane County
Published: April 16, 2020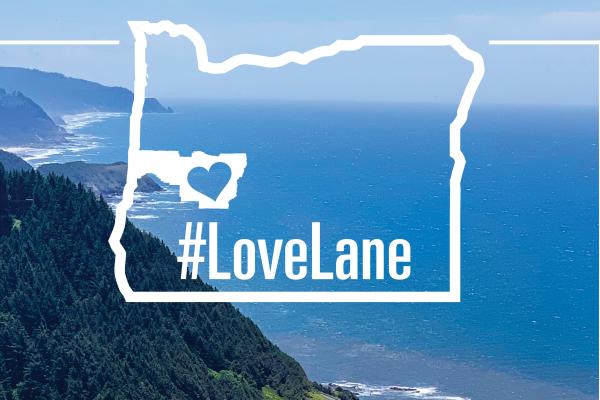 Businesses throughout the Eugene, Cascades & Coast region are reinventing how they do business and to support our businesses Travel Lane County has launched We #LoveLane County. Recognizing the challenges our partners are experiencing, Lane County residents, from the Oregon Coast to the Cascades, are rising up to support local business. 
#LoveLane is more than a hashtag. It's a statement that reflects the mutual need Lane County businesses have for their customers and the need residents and visitors have for our unique local businesses. And, while the #LoveLane assets will sustain us through this difficult 'stay home' period, they will live on as our region prepares to slowly welcome back millions of visitors to experience Lane County. 
#LoveLane Assets
The full folder of creative assets is available here: https://www.dropbox.com/sh/p1srfo4jvkn332t/AADwoLggv3sxz4tfyr_N_-tha?dl=0
Lane County Open for Business
Working with the ten chambers of commerce in Lane County, Travel Lane County has developed Lane County Open for Business. Primarily a way to share what restaurants are open for delivery or take-out, Lane County Open for Business lists businesses by city and is updated regularly as businesses adjust how they are operating.  
We are in a period of waiting and during this period we will be communicating accurate and timely safety, restrictions and travel information.  Second, we will inform residents on what's open, things to do now and how they can support local businesses. Third, we will continue to foster a sense of community pride and togetherness and keep Lane County top-of-mind as a travel destination for future trips. 
Once the waiting period passes, #LoveLane assets will be utilized more broadly. American's are anxious to travel again and surveys tell us that many people will choose less congested areas for their travels. What's less congested than the 4600 square miles of Lane County? Our region will be well-positioned to attract visitors and get our region's hospitality industry restarted.